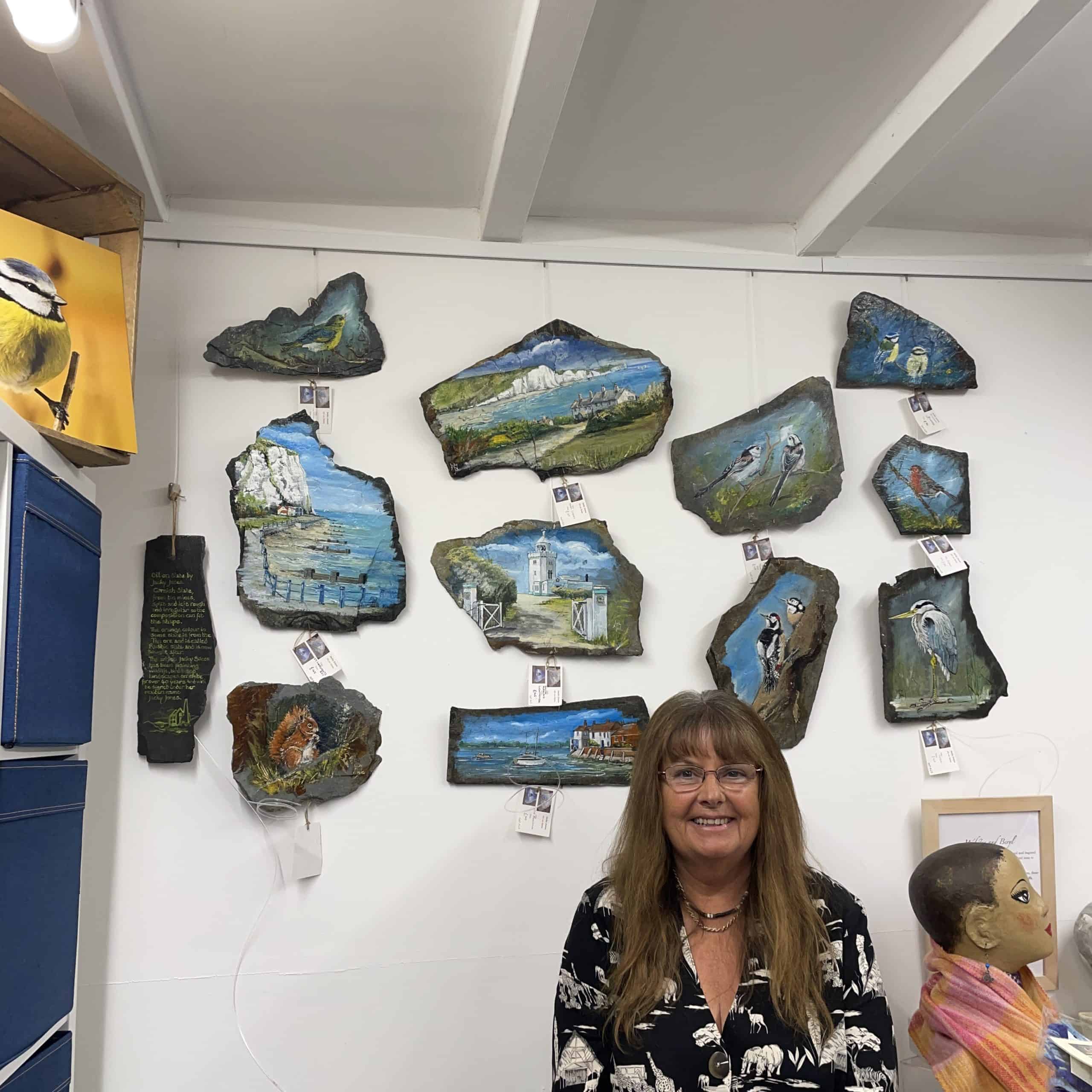 Exhibits at
I have been painting wildlife, birds and landscapes on slate for over 40 years. Cornish slate from old tin mine workings is split and left rough and irregular in shape. I fit the subject to the shape of the slate. The most sought after slate is called rustic and is orange colour from the tin ore. I sign my slate work with my maiden name Jacky Jones.

Born in London, I attended The South London Art School, Camberwell and London College of Printing before moving to Kent.

I also enjoy working in watercolours, and oils. I am a professional calligrapher producing gold leaf manuscript work for the National Trust and private commission work.