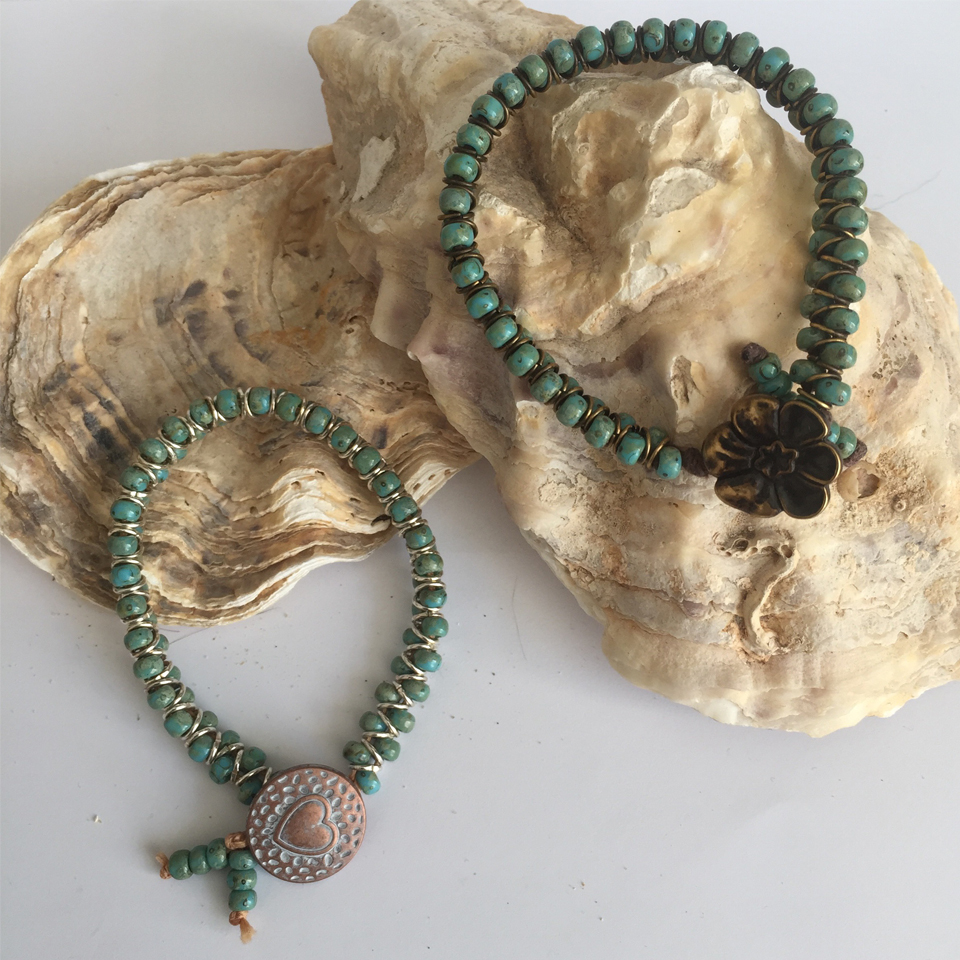 Location
Westgate Galleria
Date
Date TBC
Time
Time TBC
Price
£30.00
Workshop Leader
Sarah Gibbon
Beaded Friendship Bracelets
In this workshop you will learn how to make boho-style friendship bracelets. You will be using glass seed beads, waxed cord and buttons. These are included in the workshop fee. Sarah will provide guidance and support. Sarah will demonstrate the making method, and help you put it into practice. You will be able to create your own colour combinations.
You will have time to make at least one bracelet during the session, maybe more. With practice and experience you will be able to work them up quite quickly. Bring your reading glasses as seed beads are very small and knotting is involved, although you will be working with the largest size of seed beads that are available today, known as size 6 and size 3.
Extra material packs materials will be available to buy so you can make more of these bracelets back at home if you are inspired to.
This beading technique can also be adapted to use different sizes of beads too, to create a variety of looks, Sarah will show you some examples during the session.
If you need any more information please contact Sarah using the link below.
Book your place here
Contact Sarah