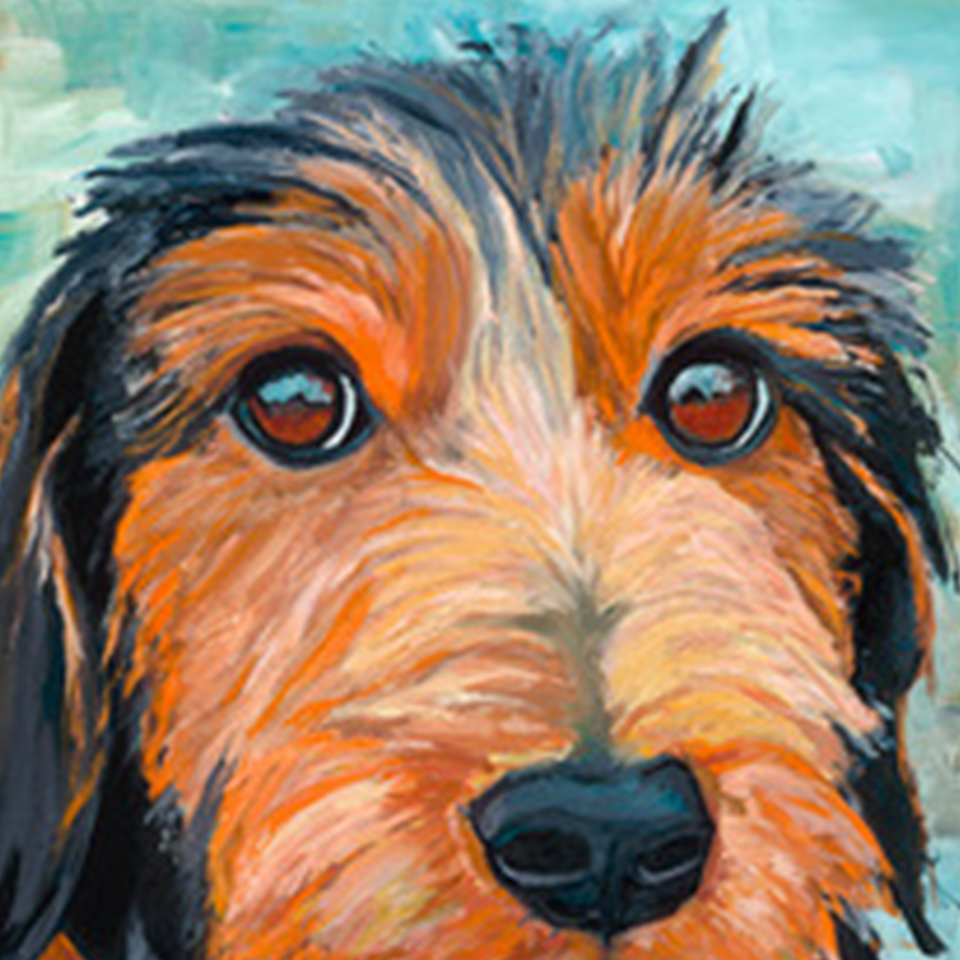 Exhibits at
I am an artist painting and creating based in Whitstable.

I used to work for the NHS providing MRI scans to patients and also as a veterinary nurse for 4 years, but after being diagnosed with autism in 2019, I decided to change my life totally and do something I love. I find painting takes me off to another world.

I work from my home, painting mainly in oils. I paint animals, but I also love painting in an expressionistic style too and have been working on some very personal pieces alongside my work centreing on animals.

I have turned some of my work into greetings cards and prints.