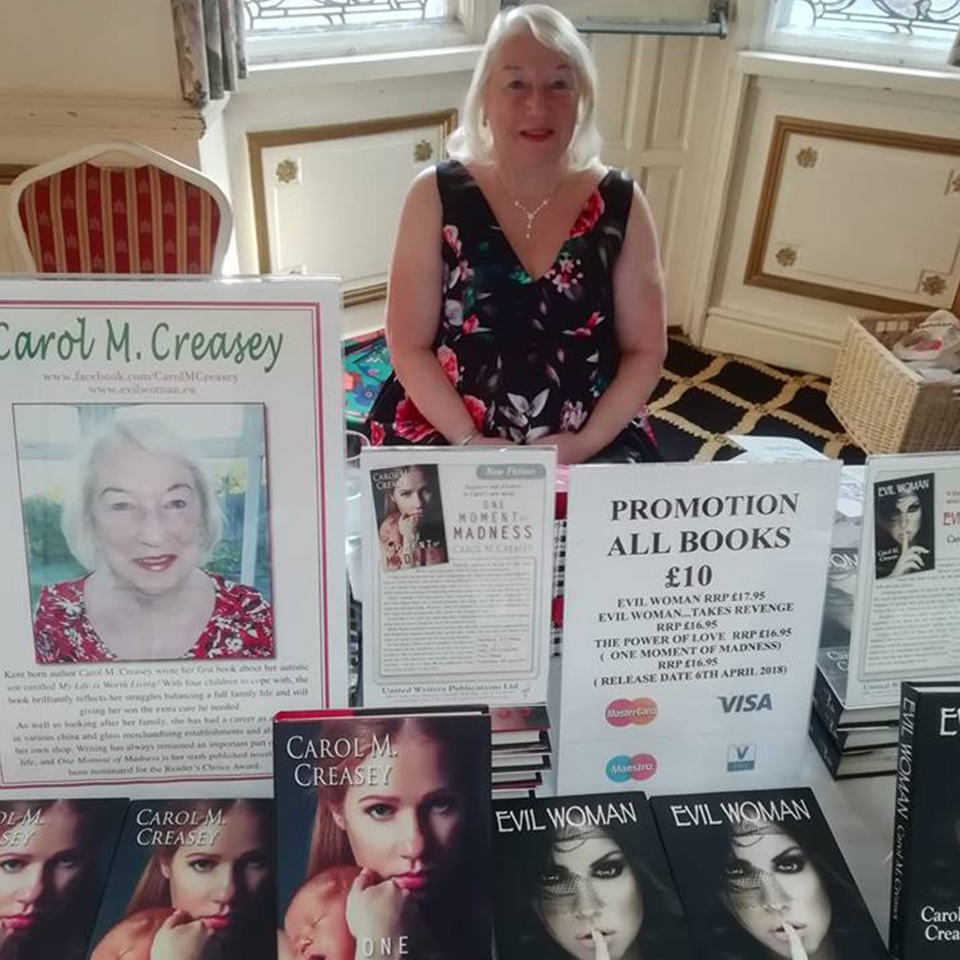 Exhibits at
My name is Carol, and I am a Kent author. My first book published in 1993, was inspired by my son who was born with many difficulties including autism. Since then I have written 6 novels, and my autobiography CANDIDLY CAROL, which was published on 3rd April. I live with my partner Keith, cats Max and Mia, and dog Ben. I enjoy long walks, swimming, and playing badminton and tennis as well as my writing. I try to write something every day, it makes me feel complete as a person.

I have been an author since 1993, it was not intended, but sometimes our lives lead us on a different path. My son Philp was born in 1971, and right from a very early age, he had many difficulties including autism. Nobody knew much about autism then, and none of the doctors we visited could give us a prognosis, so we literally took each day as it came, and tried to deal with whatever life threw at us in our efforts to help him.

When he reached 21 in 1993, I was not only incredibly proud of his battle to survive, I also realised our experiences might help other families. So I wrote it all out by hand and sent it to Mencap, expecting them to put it in their magazine. They did better than that, they introduced me to my publisher, as they felt there were not enough books about the subject.

I am delighted to say that all hardback copies have been sold, and owing to its popularity, my publisher has reprinted it in paperback, and it's also available on kindle.

This spurred me on to write six more novels, and I have now completed my autobiography, but without the inspiration of my son's journey, this would never have happened.