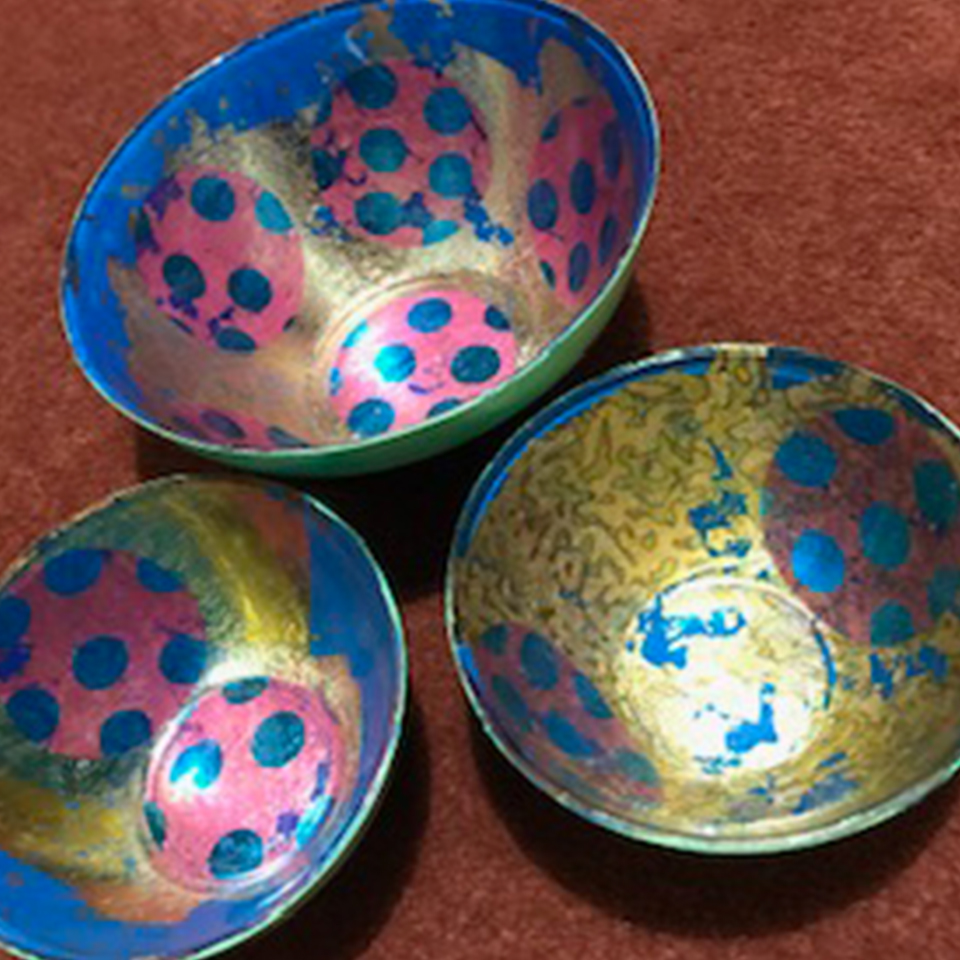 Exhibits at
Eve Stickler is an artist and maker living in Ramsgate.

Predominantly a painter working in acrylic, and mixed media, she draws her inspiration from the places she visits, travelling when time allows. Her move to Ramsgate in 2017 has proved to act as a further influence on her work and she is exploring the streets and scenes of her new home town in her most recent paintings. Colour, and vibrancy are priorities within her work and she considers them to be vital to the success of the pieces and the means of connection with the viewer.

A lifelong crafter too her bowls are a further exploration of surface decoration with colour and shimmer applied to functional form.