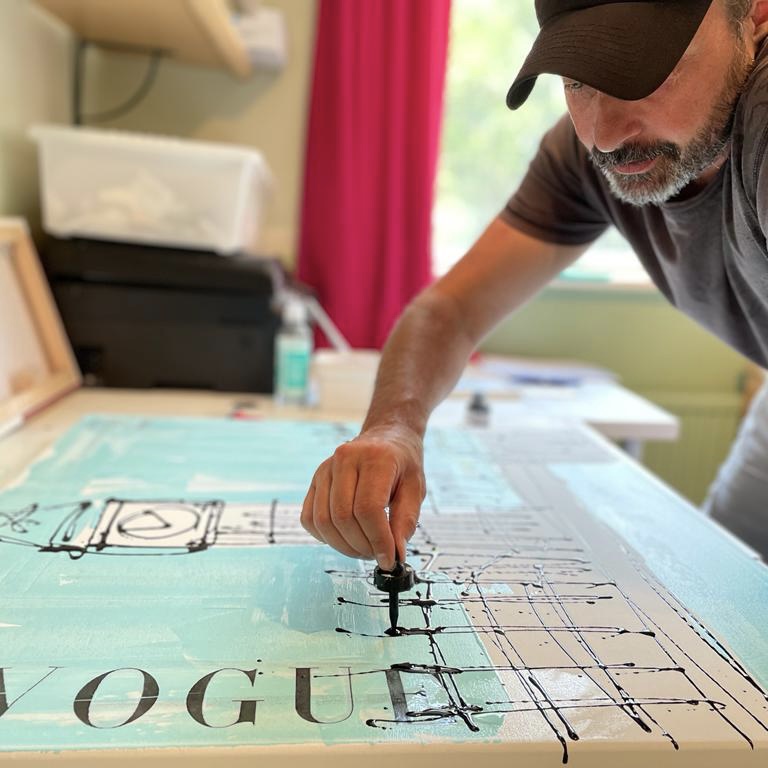 Exhibits at
Much of my work is inspired by the people, architecture and transport systems in London from the period I spent working in the capital. I enjoy working with acrylics and canvas but start each new piece with an ink drawing. Then I incorporate cartoon style art and silkscreen printing to achieve my final artwork. I spend many hours researching the subjects of my work. Finding the best pieces from magazines to enhance my bespoke collages. It is as much as a surprise to me how it will finish as it is to anyone else.

I comment on cultural trends and topics of the day through my art. Themes such as money and power alongside cultural icons in fashion and lifestyle.

I  have achieved an international reputation for my collages and has been commissioned to produce work all over the UK and indeed worldwide.