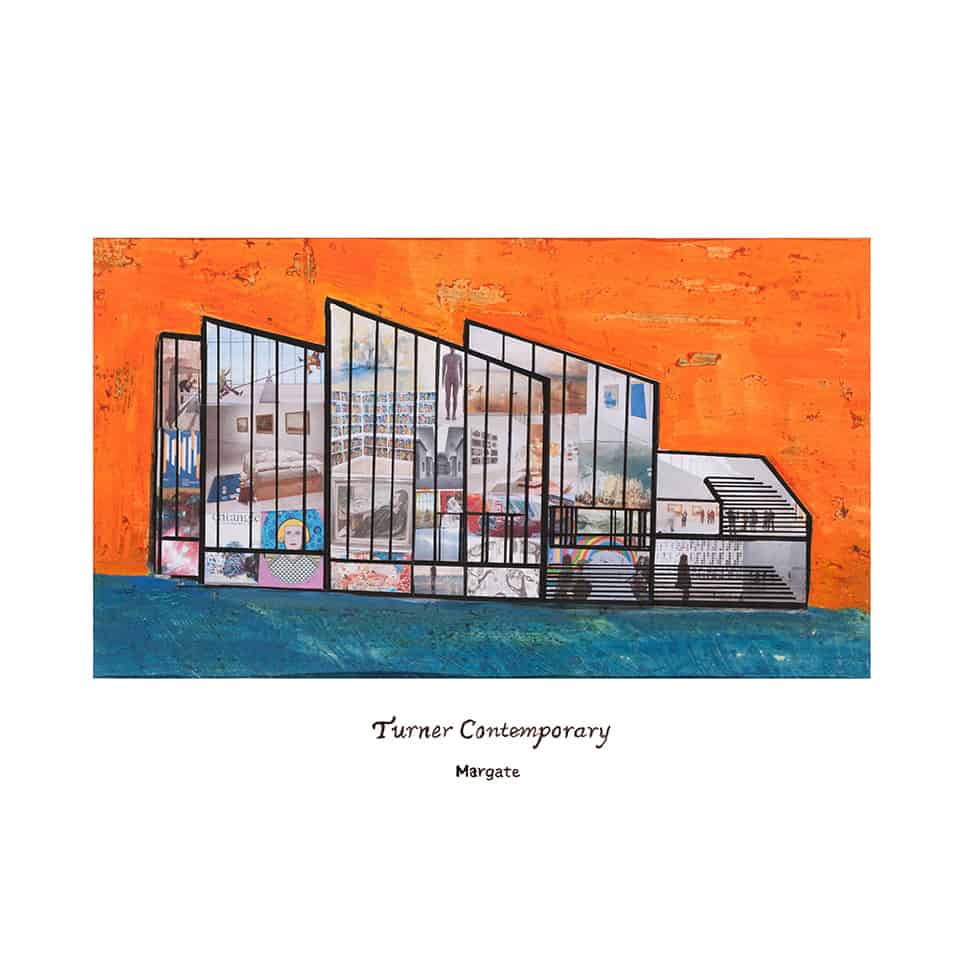 Exhibits at
Hi, my name is Libby Cox, I'm a local artist and retired teacher. I work from home in Birchington.

I was a teacher for many years at the local Primary school in Westgate. Since retiring I have juggled my time between, my wonderful family, grandchildren and my love of creating artwork. I have always painted and drawn, in some form or other, throughout my teaching career, having studied Fine Art whilst at Teachers Training College in London.

I paint and draw a range of subjects from animals for children, life drawings, abstract work to local iconic buildings. I enjoy exploring different techniques using different mediums and whilst working on these pieces of artwork I developed a technique unique to myself, as far as I'm aware. These are the prints that I'm known for.

I create my work from drawings I make, be they studio sketches or from photos I have taken. Much of my work is mixed media. I use inks, watercolour and collage to create the images. My work is not digital enhanced at all but all my original work is professionally printed on 270g Matte Art paper. All are open prints which are signed on the front and numbered on the back.