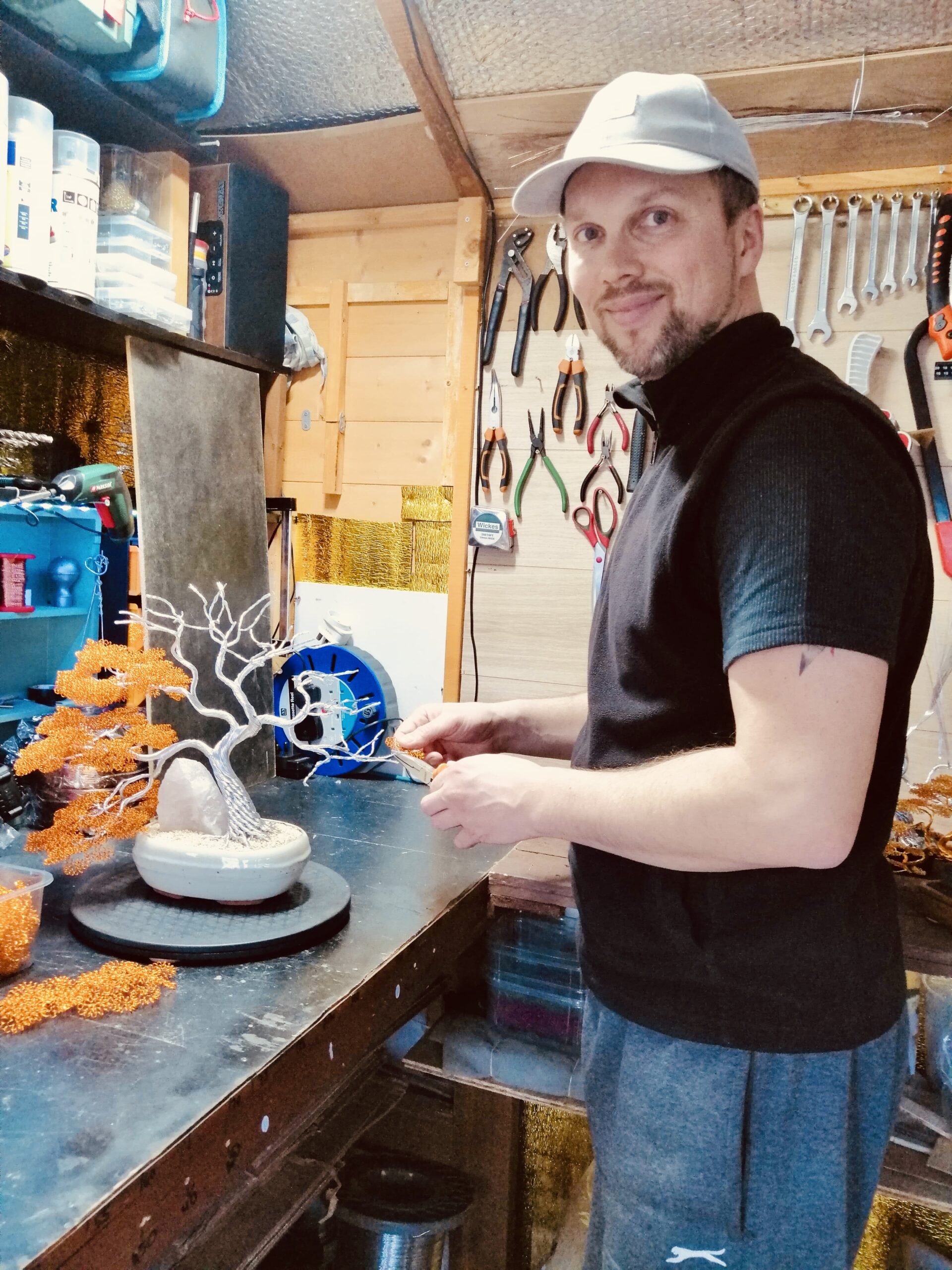 Exhibits at
Nero (Radovan Nehrer) was born in Slovakia and now lives with his wife and two sons in Broadstairs, Kent. He has studied material design. His passion for testing the many aesthetic functionalities that material can have has evolved into his bonsai wire tree making.

For Nero each of his trees has life. Nero sees each tree that he makes as a work of art that he hopes will have a positive impact on the world.

Everyone can find their own meaning in the art of his trees.

Nero's trees can be inspiring, grounding and calming pieces. They help us to reflect on the world and our place within it.