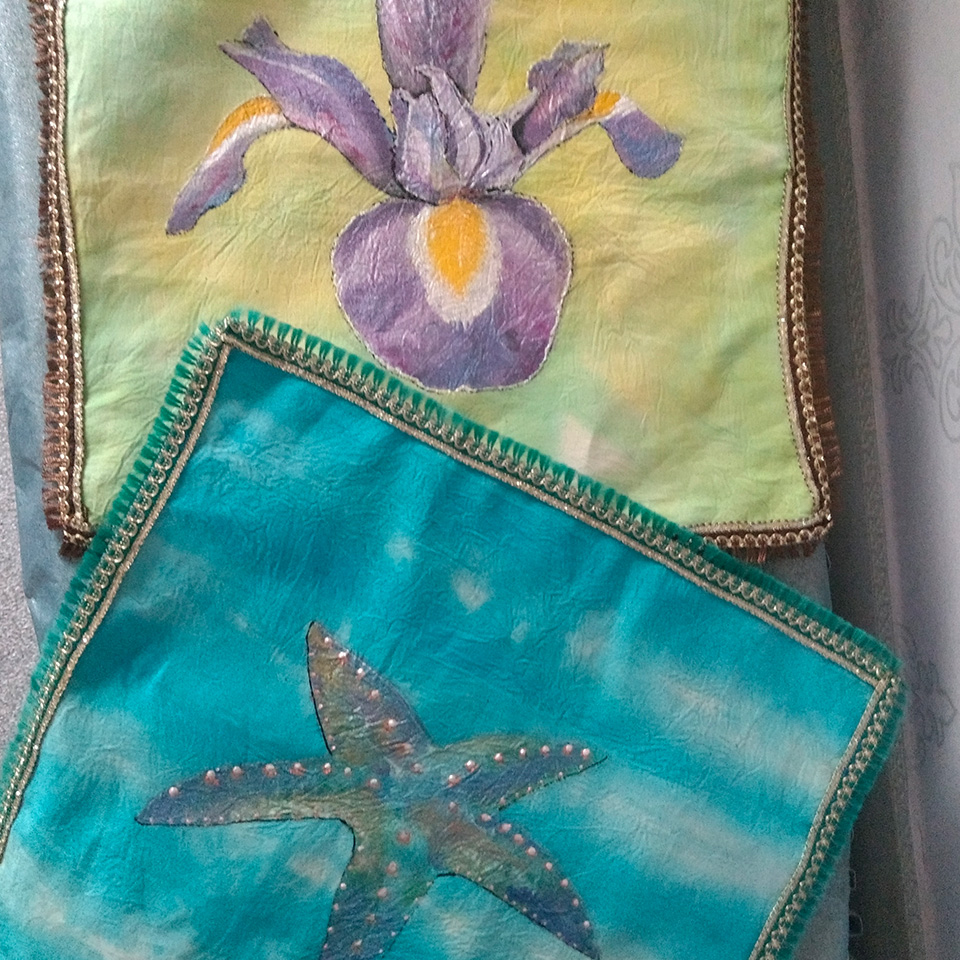 Exhibits at
My name is Pat. I'm an artist and crafter living and working in Herne Bay.

I moved to the Kent coast about 18 months ago (August 2018) from South London. I studied at Epsom school of Art & Design, way back in the eighties and subsequently worked as a window dresser, layout artist and, most recently in school breakfast & after school clubs, guiding art & craft activities for children (amongst other things!).

On the side, I was making hand-painted fabric goods: Tote bags, cushion covers, lavender bags. Since moving, I have been building this up as a business.

My pieces are usually made from cotton calico, which I tie dye, using cold water dyes, before painting the design with acrylic fabric paint. For bags, cushion covers etc, I would dye the finished item before painting. For smaller items (lavender bags etc) I would dye a piece of fabric before cutting out the shapes & sewing. The larger pieces are machine sewn, whilst the small items are sewn by hand. After painting, the design is sealed by ironing and trims and beading are sewn on by hand.