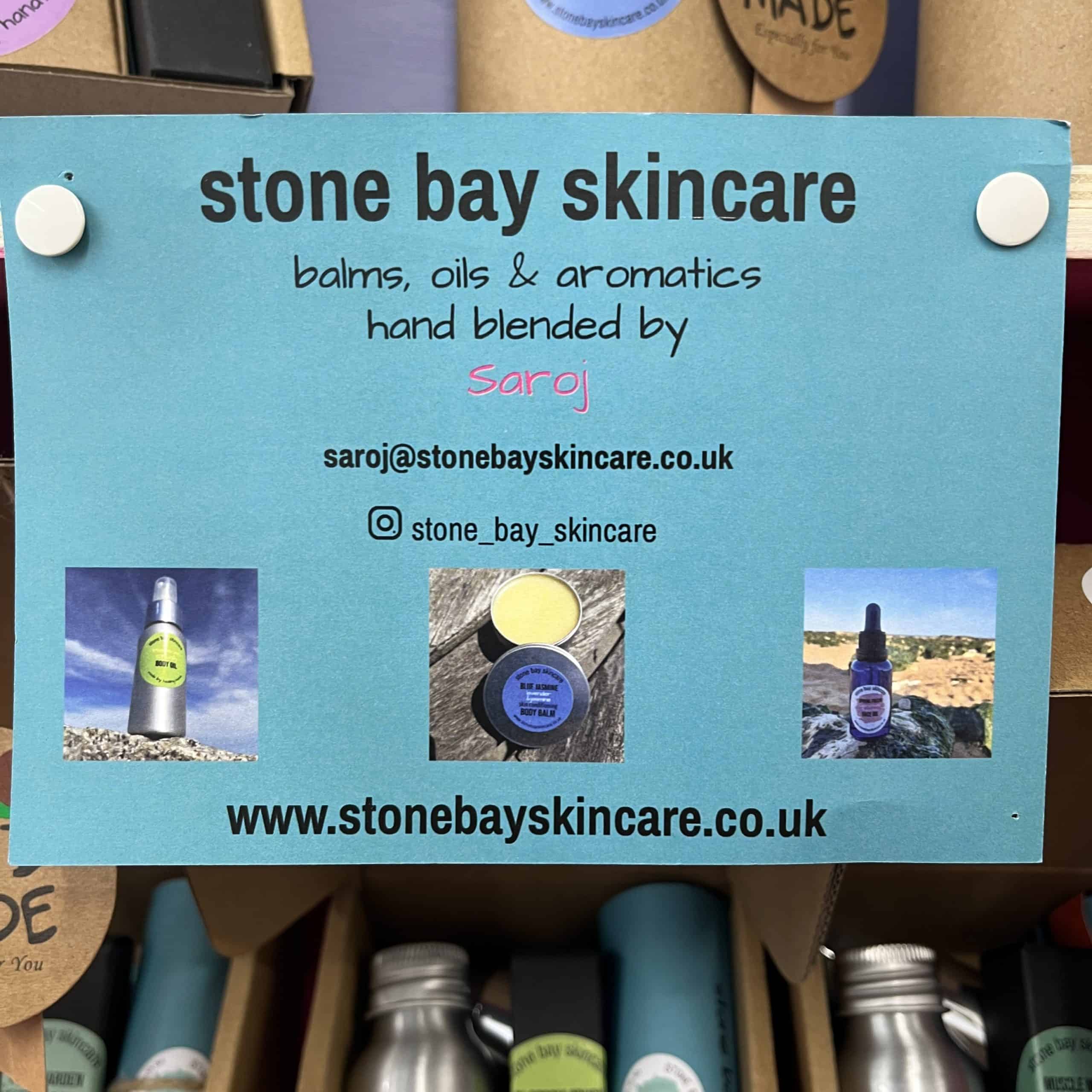 Exhibits at
A late bloomer, I did my fine art degree at Central St. Martins, London in the 1980s.

Always a keen gardener, I used my creative skills to pursue a career in horticulture.  I started a successful business designing and installing bespoke planting schemes across London.

Alongside my interest in plants, I trained and qualified as an ITEC massage therapist, using essential oils to ease the stresses of my busy clients.

Fulfilling my dream to live by the sea, I moved with my partner John, to coastal Kent in 2009.

Combining passion, knowledge and enthusiasm, I began developing an all-natural skincare range during the first lockdown.  I use therapeutic plant-based ingredients, beeswax, vitamin E and sweet almond oil, to uplift and nourish both body and mind.

All Stone Bay Skincare products are free from artificial colours, perfumes and preservatives. All come in plastic-free packaging.  They are cruelty-free, contain only beneficial natural ingredients and are, of course, handmade in Kent.

Planet-friendly and suitable for all naturally thinking people.