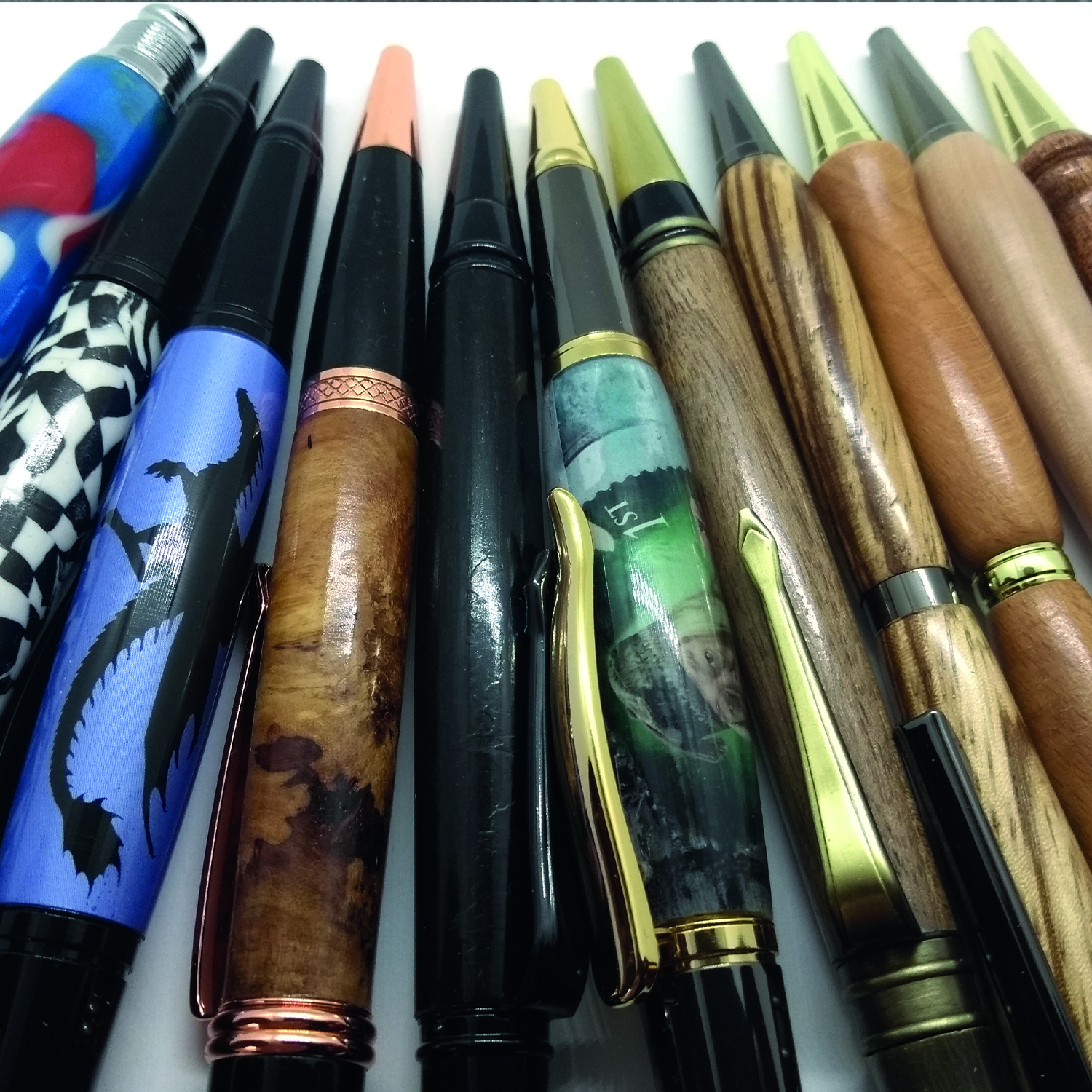 Exhibits at
Hi, I'm Tony, I make original handmade pens. Each one is a unique combination of form and function.

I've always had an active interest in the creative arts and worked in many materials - clay, wood, plastics and even concrete. Over many years these have encompassed toys, artwork, sculptures and DIY projects. The enduring interest has been with wood and wood turning (for around 40 years).

Why pens now? They make such lovely gifts and often charm people when they receive one. It's what I like to call "rediscovering the art of writing". Handwriting and taking pride in it, is under pressure from modern communications. By merging my woodturning skills with my knowledge of materials, shape and form, I create beautiful handmade individual pencils and pens.

I tend to work predominantly in wood though I also make and use hand-cast acrylics. I often use our beautiful Kent fruit woods but also use a wide a variety of woods when I can access them. Some are exotics, some come from the olive groves of Spain. Others are unusual cuts or are just interesting or difficult to work with. From logs or pieces of tree trunk, I saw and cut pieces down to size before turning them on my lathe.

With the acrylics, some pieces are 'bought in' to work on but many are custom-made to include specific 'art work' or images which are hand-cast into the pen body.

My range stretches from ballpoint to fountain pens and I have recently introduced a range of 'dip pens' (ideal for the calligrapher or real ink writer).

All of my creations are carefully made in my small workshop with each one being recorded, numbered and certificated.