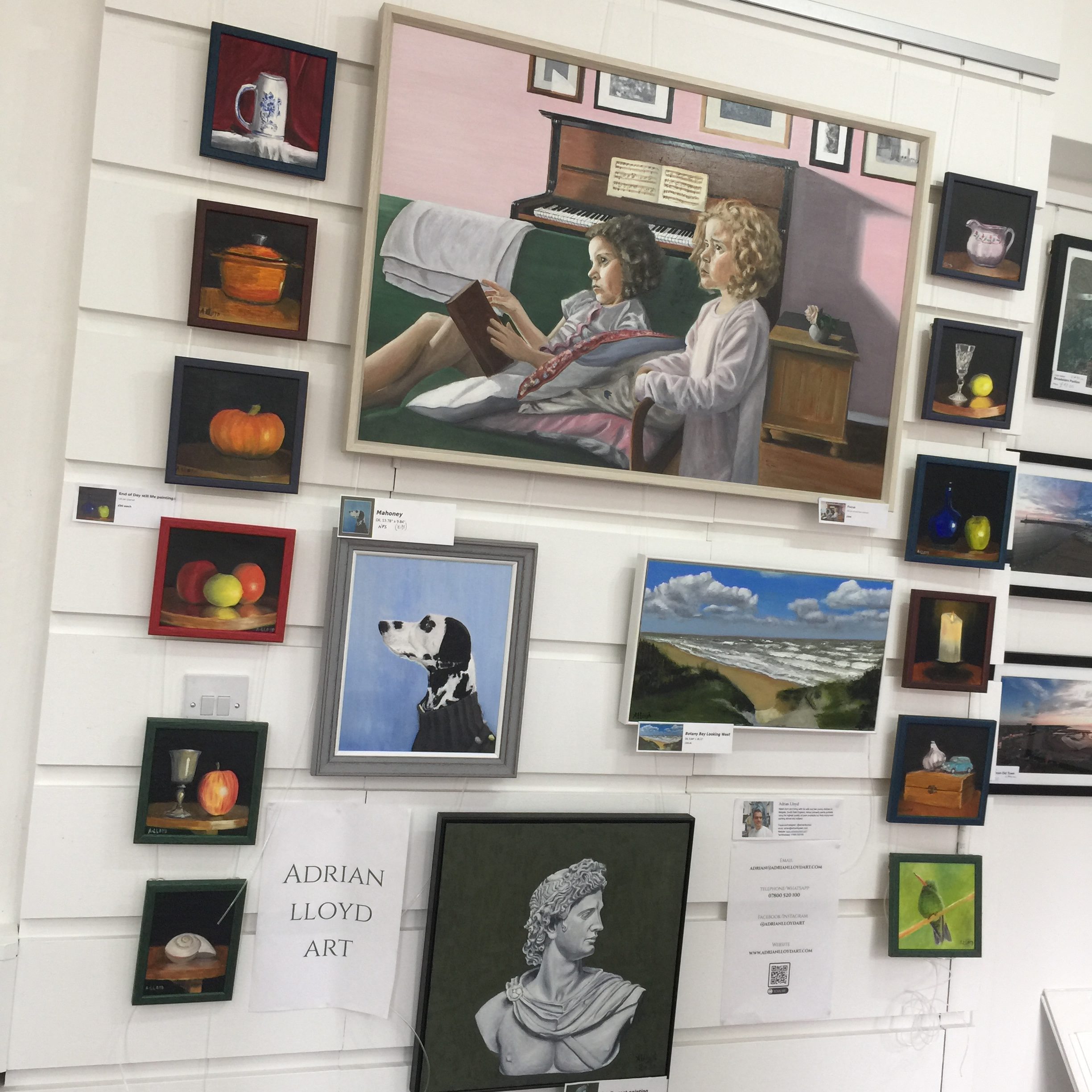 Location
The Eclectic Art Gallery
Date
1st October 2020 - 3rd November 2020
Time
11:00 am - 5:00 pm
Price
Free
Artist
Adrian Lloyd
Adrian Lloyd's Non-virtual Art Exhibition Part Two
Adrian is taking over the guest wall for October 2020 at The Eclectic Art Gallery in Margate Old Town.

Part 2 of his exhibition is based around a large collection of small still-life paintings called End of Day paintings. Make no mistake, these small paintings are not rushed efforts at the end of the day, they are packed with colour and have been created using the same paints Adrian uses for his portrait paintings.

Perfect if you are looking for an affordable way into starting an oil painting collection without taking up too much space on your wall.

Adrian will be painting in the gallery every Saturday during his October stay, plein-air outside if the weather permits, and is looking forward to talking to visitors about the techniques and methods he uses, and commission opportunities.

The Gallery is a family and dog-friendly venue, open every day except Monday. Social distancing arrangements apply.