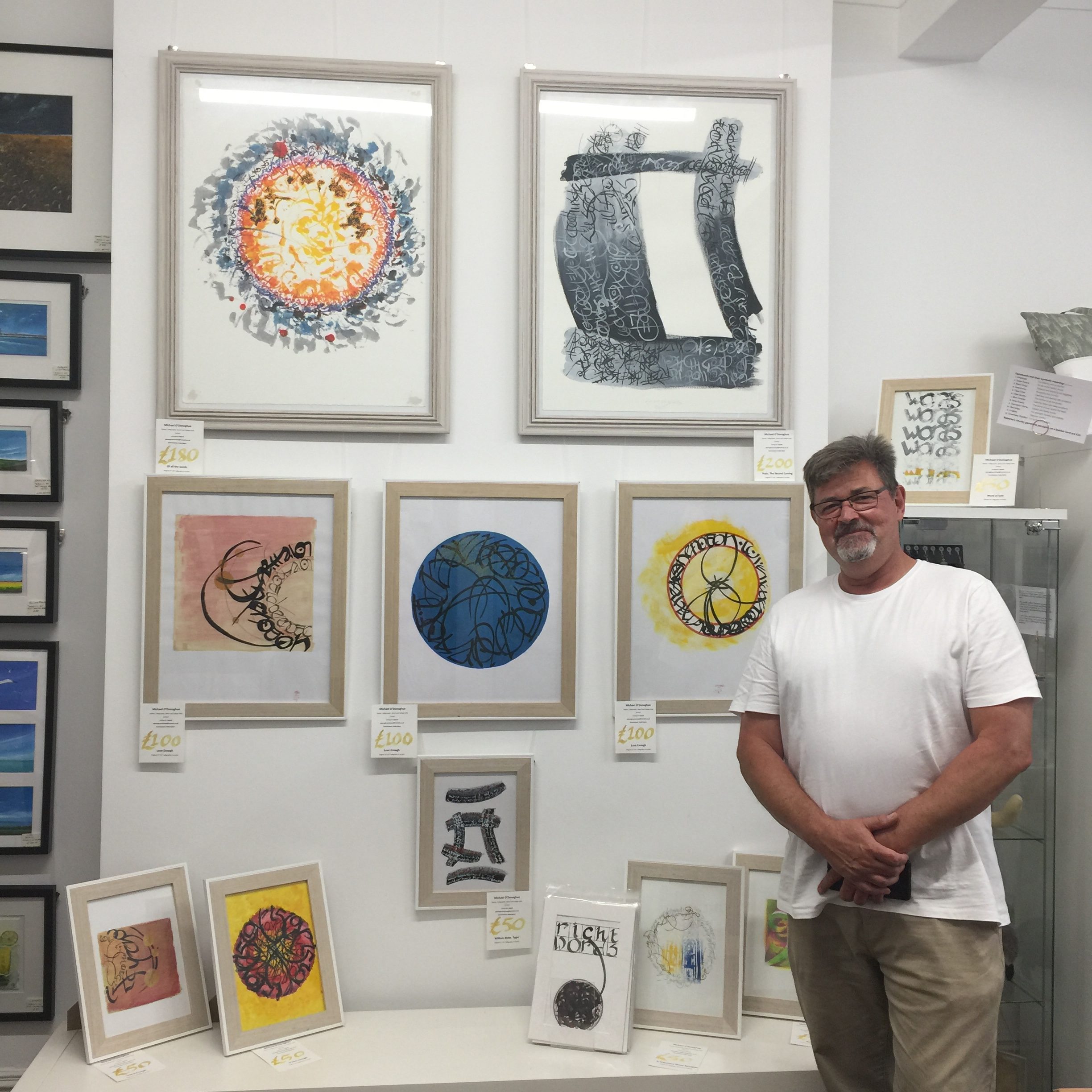 Location
Westgate Galleria
Date
1st September 2020 - 30th September 2020
Time
10:00 am - 5:00 pm
Price
Free
Artist
Michael O'Donague
Calligraphic Art by Michael Donoghue
Michael's unique style is a fusion of contemporary calligraphy, with great respect shown to traditional middle eastern, Japanese and illuminated manuscript styles.

His works manipulate well known literary works into a visually appealing images using calligraphy and colour.  He also works with  images using collage techniques to produce a visually appealing whilst challenging pieces.

Michael says "Songs in another language, words painted in Latin, Japanese or Arabic.  These can all be loved without needing to be understood.  My calligraphy works strive for this.  English words, quotes, phrases and poems.  Some copied, some deeply personal all looking nice but difficult to decipher".

Michael is exhibiting some of his work on Westgate Galleria's Guest Wall during September 2020. The galleria is a large and airy space and has social distancing arrangements in place for a comfortable viewing experience.

Join us on Saturday 5th between 2pm and 5pm, to meet Michael and see him demonstrating his calligraphy skills.