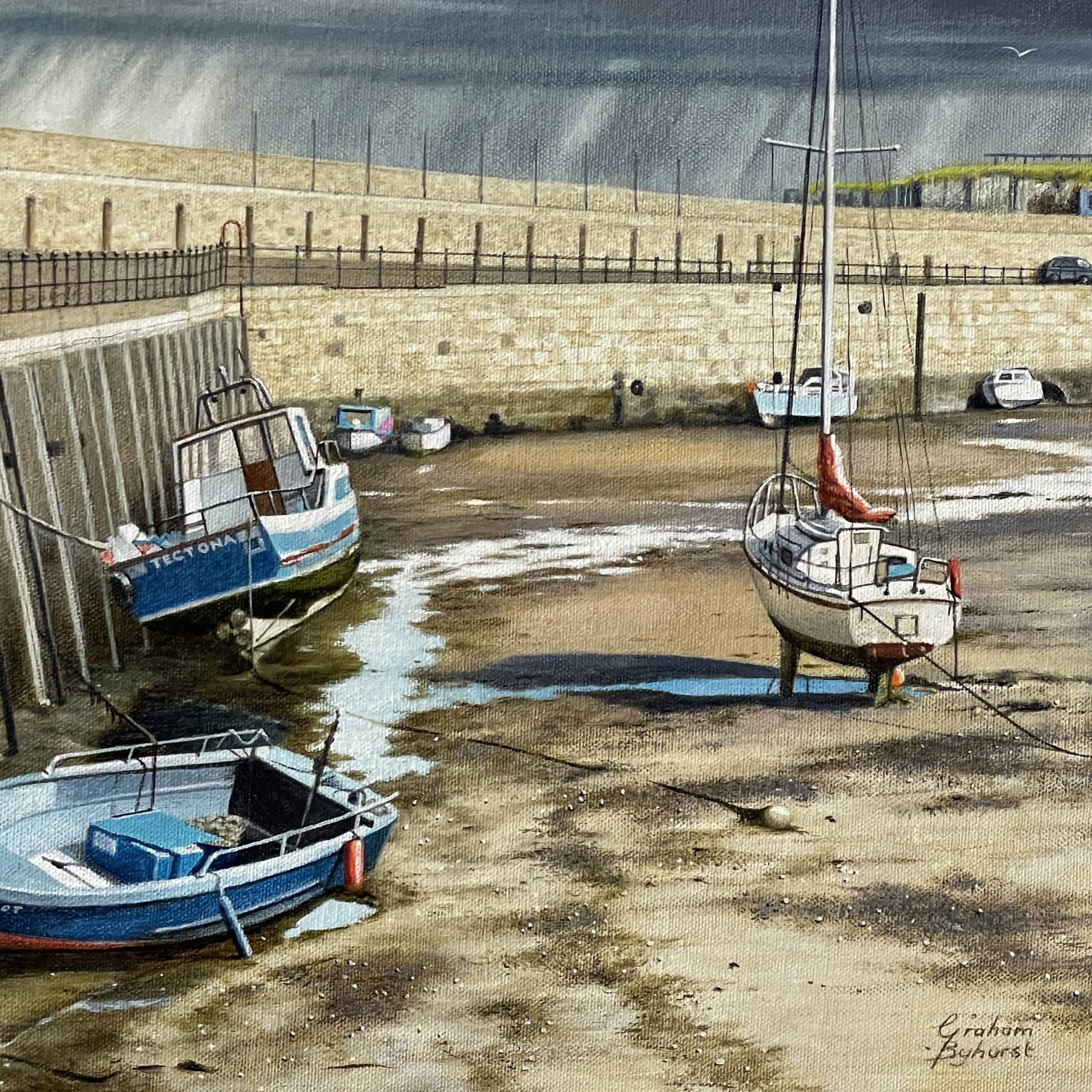 Location
Westgate Galleria
Date
25th November 2022 - 22nd December 2022
Time
10:00 am - 5:00 pm
Price
FREE
Artist
Graham Byhurst
Exhibition: Graham Byhurst
Graham Byhurst studied Technical Illustration and Perspective at Medway College in the 1960's. After graduating, he worked as a technical illustrator for Elliott Automation (Marconi Avionics) in Chatham. He moved to London in the 1970's and commenced a career working in commercial art studios, creating airbrush illustrations for advertising agencies. When Graham retired in 2002 and moved to Westgate-on-Sea he took up painting in oils. He paints landscapes, seascapes and anything that takes his fancy. His illustration skills have been a strong influence on his painting style, which is realistic and highly detailed. In December 2022 we will be exhibiting a selection of Graham's oil paintings. Many feature iconic Thanet scenes. All are available for sale.
Graham's exhibition will take place in Westgate Galleria, alongside a diverse selection of 
contemporary and traditional art and crafts by our large group of resident artists, makers and creatives. 
We also stock prints, greetings cards and postcards.
Westgate Galleria is a large retail gallery and workshop space. It is l
ocated
 in Westgate-on-Sea, in a beautiful part of Thanet. The area is a great destination for a weekend or day trip in all seasons.
 See
here
for more 
details
, 
including
travel directions.