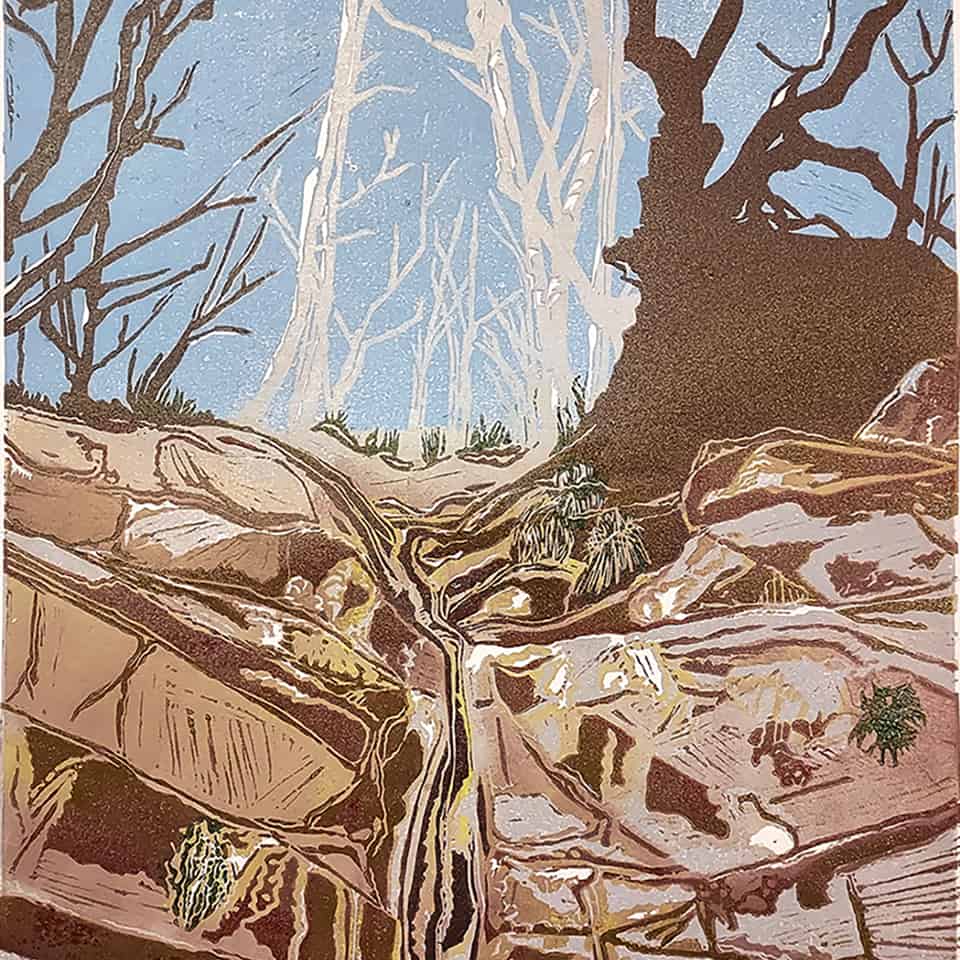 Location
Westgate Galleria
Date
8th June 2021 - 3rd July 2021
Time
10:00 am - 5:00 pm
Price
Free
Artist
Fenella Ross
Fenella Ross: Places in Print
Fine Art Printmaker Fenella Ross will be exhibiting recent artworks on the Guest Wall at Westgate Galleria, from June 8th to July 3rd 2021. Some will be available for sale.

Since graduating some time ago from GSA, (Glasgow School of Art) Fenella's work has been inspired by what she sees, and where she wanders, working from sketches & photography, exploring and creating series of prints on many themes.

Fenella's printing processes include Lino, with reduction, Collagraph, Drypoint, dabbling in Monotypes & Tetra Pak printing exploring the concept of making the images from the cartons discarded on beaches locally.

Entry is free. Covid-control measures are in place. Westgate Galleria is open Mondays to Saturdays, 10am to 5pm.