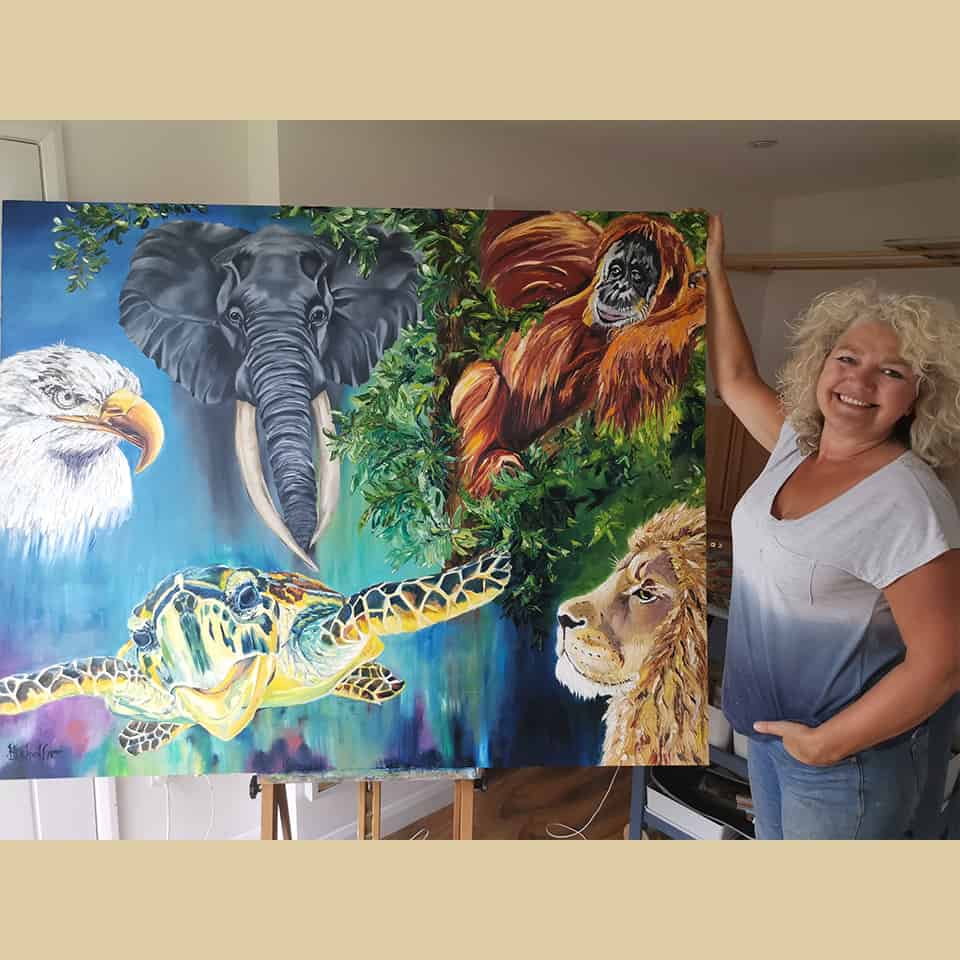 Location
The Eclectic Art Gallery
Date
3rd July 2021 - 4th August 2021
Time
11:00 am - 5:00 pm
Price
FREE
Artist
Heidi Schaffner
Heidi Schaffner, loving life as an Animal Artist in Kent
With an abundance of colour and an extravagance of paint Heidi Schaffner looks to convey the quirky, unique beauty of the animals we share our planet with but who are often in danger of extinction. Her hope is that her paintings evoke feelings of joy, positivity and an awareness of our need to love and protect them.

This exhibition will open on 3rd July, and run to 4th August. The Gallery is open Wednesdays to Sundays, 11am to 5pm. Entry is free. Covid-control measures are in place.

The work on display will be available for sale.