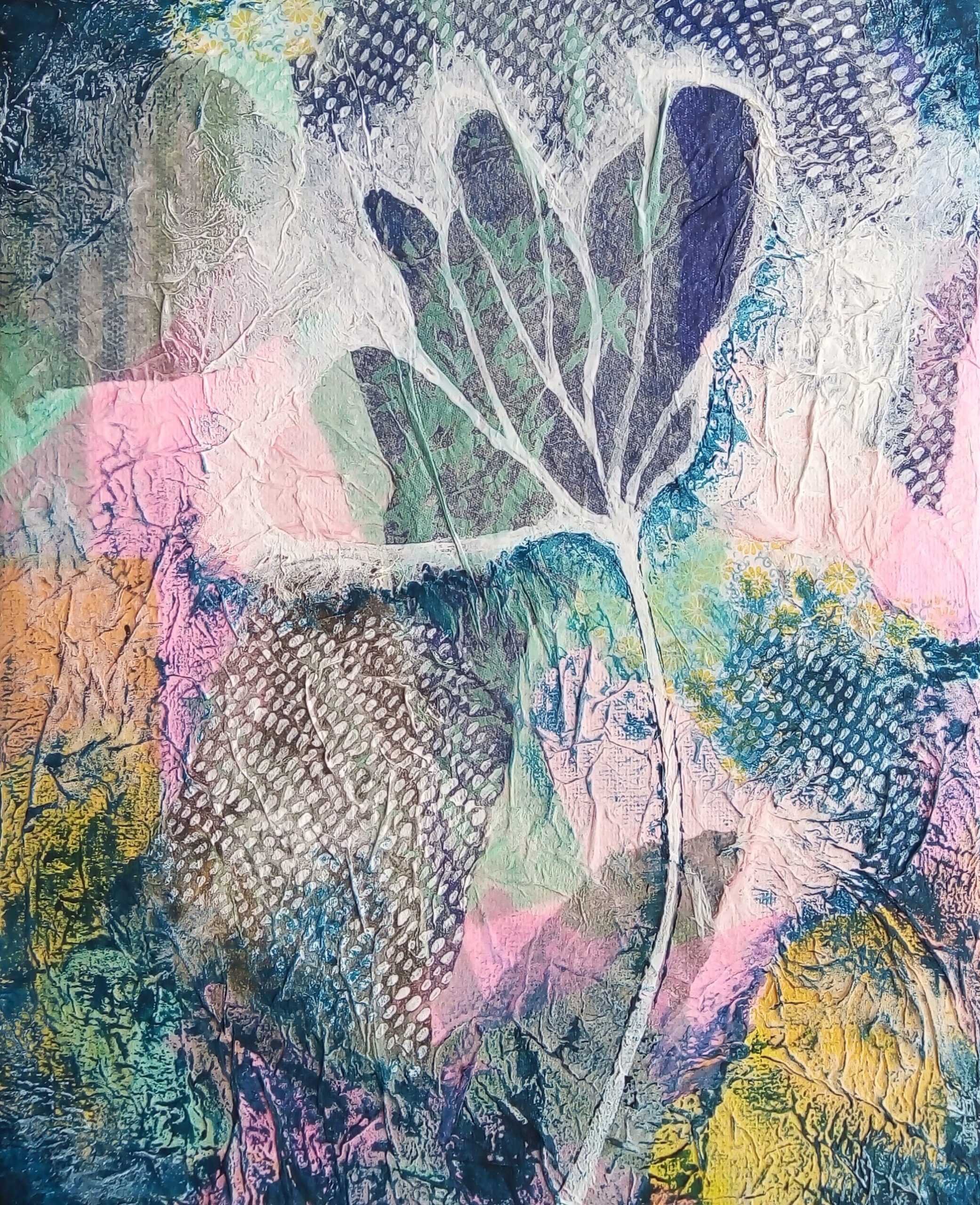 Location
Westgate Galleria
Date
27th October 2023 - 22nd November 2023
Time
10:00 am - 5:00 pm
Price
FREE
Artist
Celia Hyland
Layers: An exhibition by Celia Hyland
Mixed media textile artist Celia Hyland is from Rochester. Her latest series of work combines hand and machine stitch work. She layers tissue paper and fabric scraps, creating semi-abstract landscapes, dreamscapes and work inspired by nature.

Celia's exhibition takes place alongside a display of contemporary original art by our resident group of local artists. Works include paintings, figurative and abstract. Photography - traditional and digital - is also represented. 3D work features too, with textiles, ceramics, jewellery, wood and metal sculptures. Prints, greetings cards and postcards are also available.

The galleria opens Mondays to Saturdays, 10am to 5pm. It is in the picturesque seaside town of Westgate-on-Sea in Thanet. The local area is a great venue for a day or weekend trip, in all seasons.