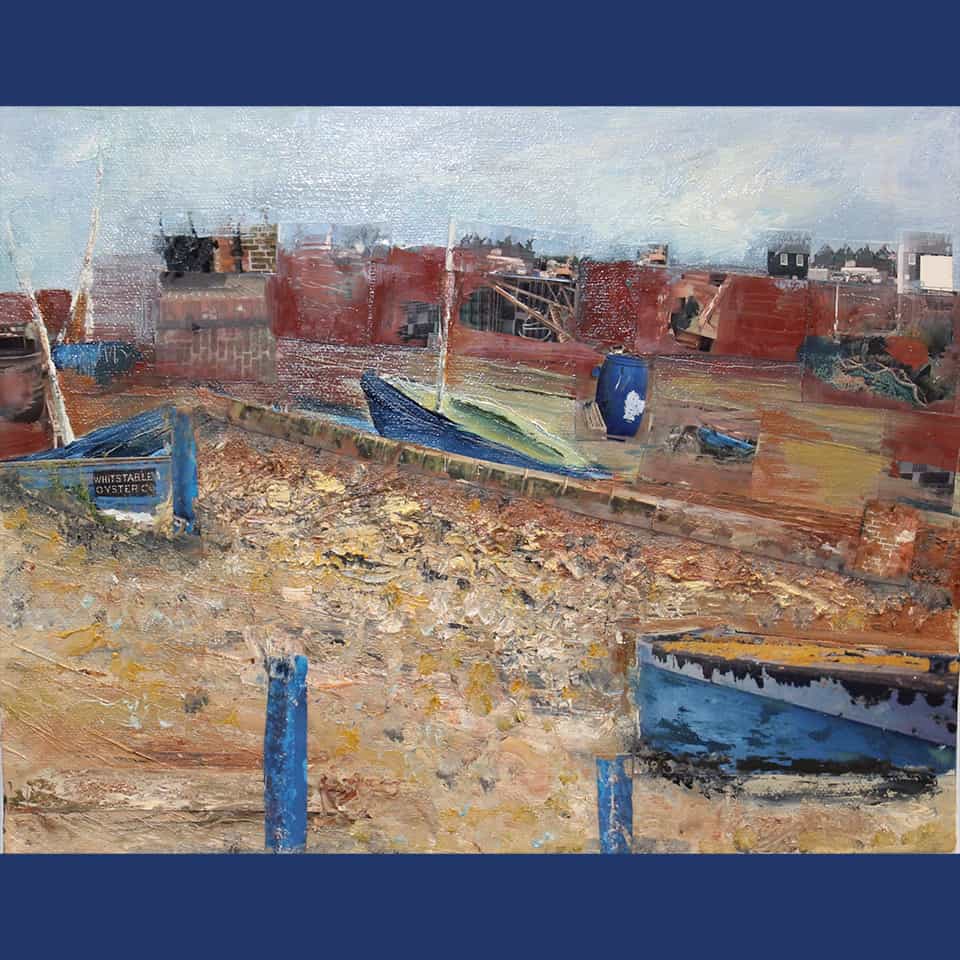 Location
Westgate Galleria
Date
3rd September 2021 - 2nd October 2021
Time
10:00 am - 5:00 pm
Price
FREE
Artist
Suzy Phillips
Poetry of Sea and Shore
Poetry of Sea and Shore
is an exhibition of Suzy Phillip's paintings. It takes place in September 2021, on Westgate Galleria's Guest Wall.
Suzy's passion is for expressive, colourful paintings. She uses oils or acrylics combined with mixed media to create form and texture. Suzy paints intuitively, using mark making to add texture and colour. Her works are semi abstract. They create a memory and evoke a feeling or sense of place.
Poetry of Sea and Shore 
runs from 3rd September to 2nd October. Entry is free. All work is available to buy. The opening hours are Mondays to Saturdays, 10am to 5pm. There are opportunities to meet with and talk to Suzy during her exhibition, on 3rd and 27th September.
Alongside our monthly 
Guest Wall exhibitions at Westgate Galleria we showcase a diverse selection of 
contemporary and traditional art and crafts. These are all handmade by a large
group
 of Kent-based independent artists, makers and creatives. Prints and greetings cards are stocked too.
Westgate Galleria is a large retail gallery and workshop space 
located
 in Westgate-on-Sea, which is a beautiful part of Thanet. The area is a great destination for a weekend or day trip in all seasons.
 See
here
for more 
details
, 
including
travel directions.