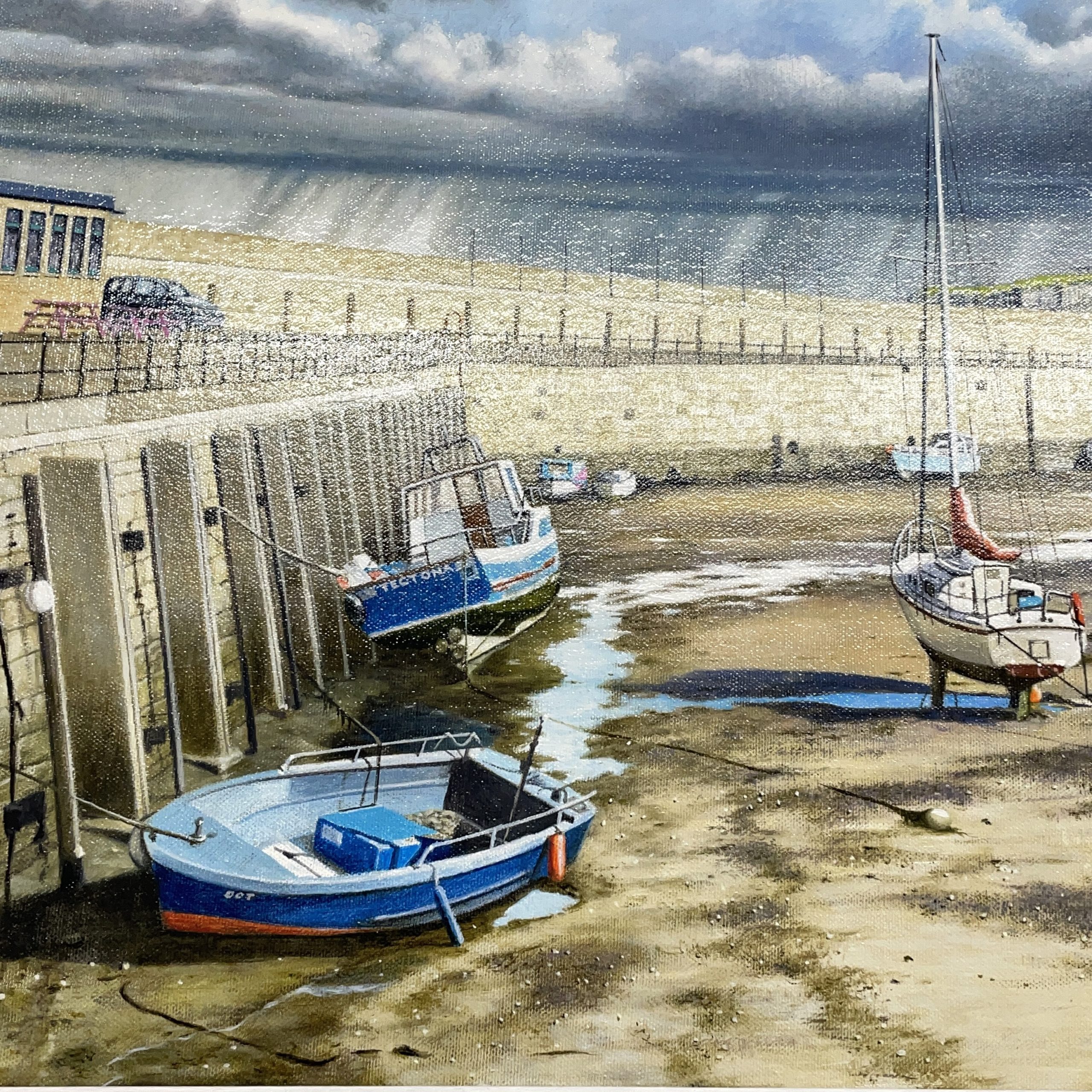 Location
Westgate Galleria
Date
28th April 2023 - 24th May 2023
Time
10:00 am - 5:00 pm
Price
FREE
Artist
Graham Byhurst
Super-realistic East Kent Scenes in Oils
Local airbrush-illustrator, Graham Byhurst, returns to exhibit a fresh collection of his oil paintings with us. They feature scenes familiar to Thanet residents and visitors. All are rendered in a super-realistic, fresh and accessible style, and are beautifully framed. The works are all available to buy.

Graham Byhurst studied Technical Illustration and Perspective at Medway College in the 1960's. After graduating, he worked as a technical illustrator for Elliott Automation (Marconi Avionics) in Chatham. He moved to London in the 1970's.  Commenced a career working in commercial art studios, creating airbrush illustrations for advertising agencies. When Graham retired in 2002 he moved to Westgate-on-Sea and took up painting in oils. He paints landscapes, seascapes and anything that takes his fancy. His illustration skills have been a strong influence on his painting style, which is super-realistic and highly detailed.

Graham's exhibition takes place alongside a display of contemporary and traditional art and crafts by our large group of resident artists, makers and creatives. Prints, greetings cards and postcards are also stocked.

Westgate Galleria is a large retail gallery and workshop space, located in Westgate-on-Sea, in a beautiful part of Thanet. The area is a great destination for a weekend or day trip in all seasons.