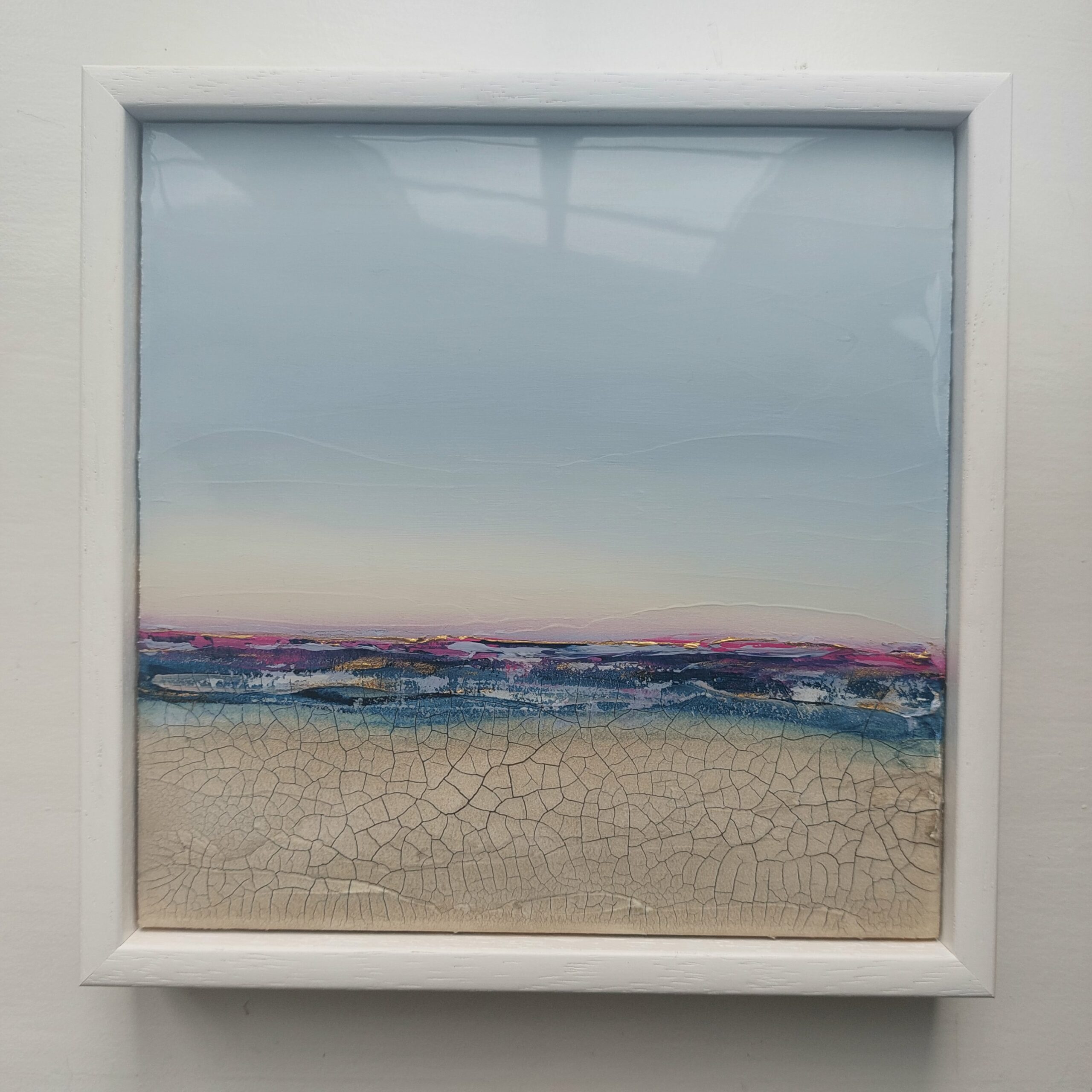 Location
The Eclectic Art Gallery
Date
1st April 2023 - 27th April 2023
Time
11:00 am - 4:00 pm
Price
FREE
Artist
Skye Tobin
The Changing Moods of the Ocean
For this collection of seascapes with a difference, Skye Tobin has used oil and cold wax, creating a creamy textured surface. The works in this exhibition represent the ever-changing moods of the ocean. One day she is calm and glowing under the rays of the sun, on other days she can be stormy and rough with crashing waves, or even a deep, deep blue hue that is majestic and soothing. This collection features beautiful bright blues, teals, aqua and greens with highlights of bright pink, purple and yellow. Skye also likes to add a touch of gold leaf to her seascapes creating a modern and abstract appeal.

Skye's exhibition runs alongside a display of contemporary original art by our resident group of local artists. Their works include paintings, figurative and abstract. Photography - traditional and digital - is also represented. 3D work features too, with ceramics, jewellery, and wood sculptures. Prints, greetings cards and postcards are also available.

The gallery is open Thursdays to Mondays, 11am to 5pm. It is in Margate's Old Town, near Turner Contemporary. The local area is a great venue for a day or weekend trip, in all seasons.