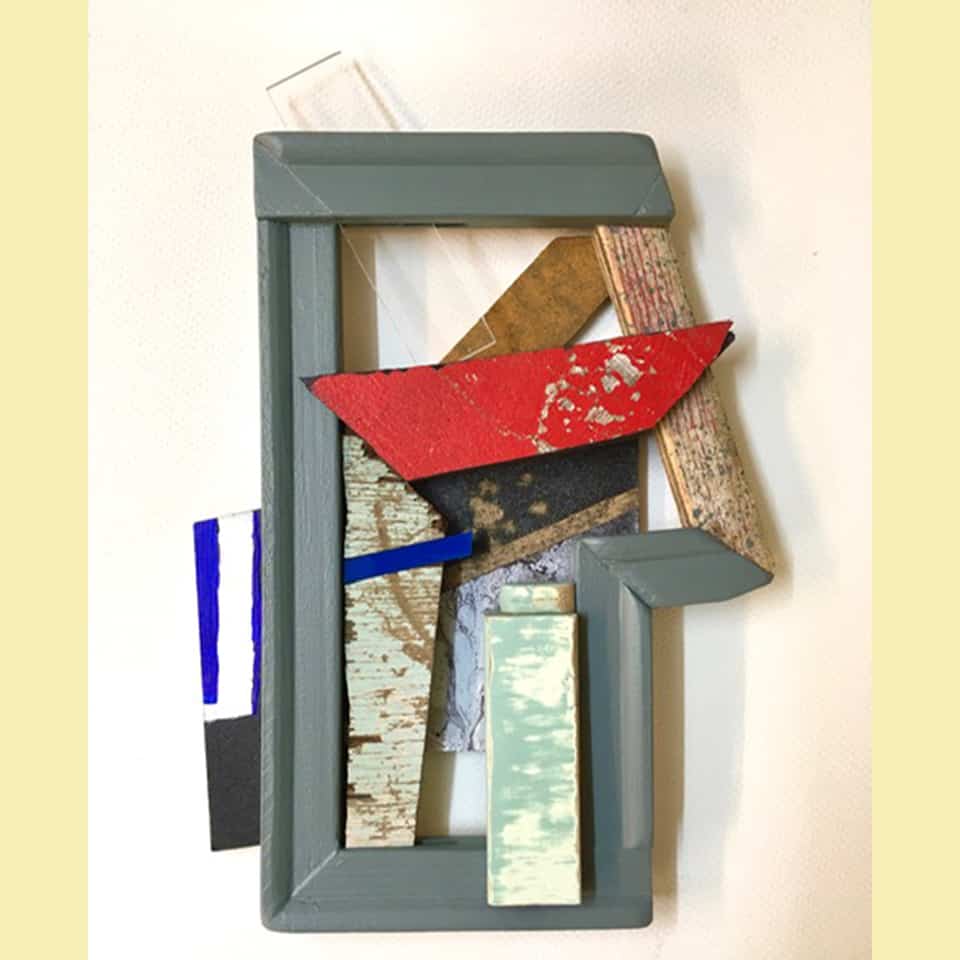 Location
The Eclectic Art Gallery
Date
6th August 2021 - 2nd September 2021
Time
11:00 am - 5:00 pm
Price
FREE
Artist
Max Sheppard
Wall-based Reliefs by Max Sheppard
Max Sheppard works with wood, predominantly found on local beaches and marshland, as well as other materials such as plastics and metal. Often being boxy and angular in design, his wall-based reliefs are abstract in appearance but are based loosely around his architecturally inspired drawings. When it comes to composition, Max likes the shape, condition, and other characteristics of his materials to play a significant part in its decision. Though there may be an architectural link with his methodical working technique, work is built in quite an abstract manner with limited planning. Max applies paint and other artistic mediums to select areas of the work, with the coverage of paint varying from piece to piece. The nature of the materials often determining the colour palette to build a theme and achieve a balance or even intentional clash of man-made and 'natural'.

Max will be exhibiting a selection of his wall-based reliefs with us in August 2021. Most works will be available to buy. His exhibition will open on 6th August, and run to 2nd September. Opening hours will be Wednesday's to Sundays, from 11am to 5pm. Entry is free.

Max is exhibiting his work alongside a diverse selection of contemporary art created by 18 local resident artists who display and sell their original work in the shared gallery space. Works on display include figurative, landscape and abstract oil, acrylic and watercolour paintings, pen and ink illustrations, traditional and digital photography, ceramics, jewellery, and mixed media pieces. A selection of prints and cards and postcards are also available.