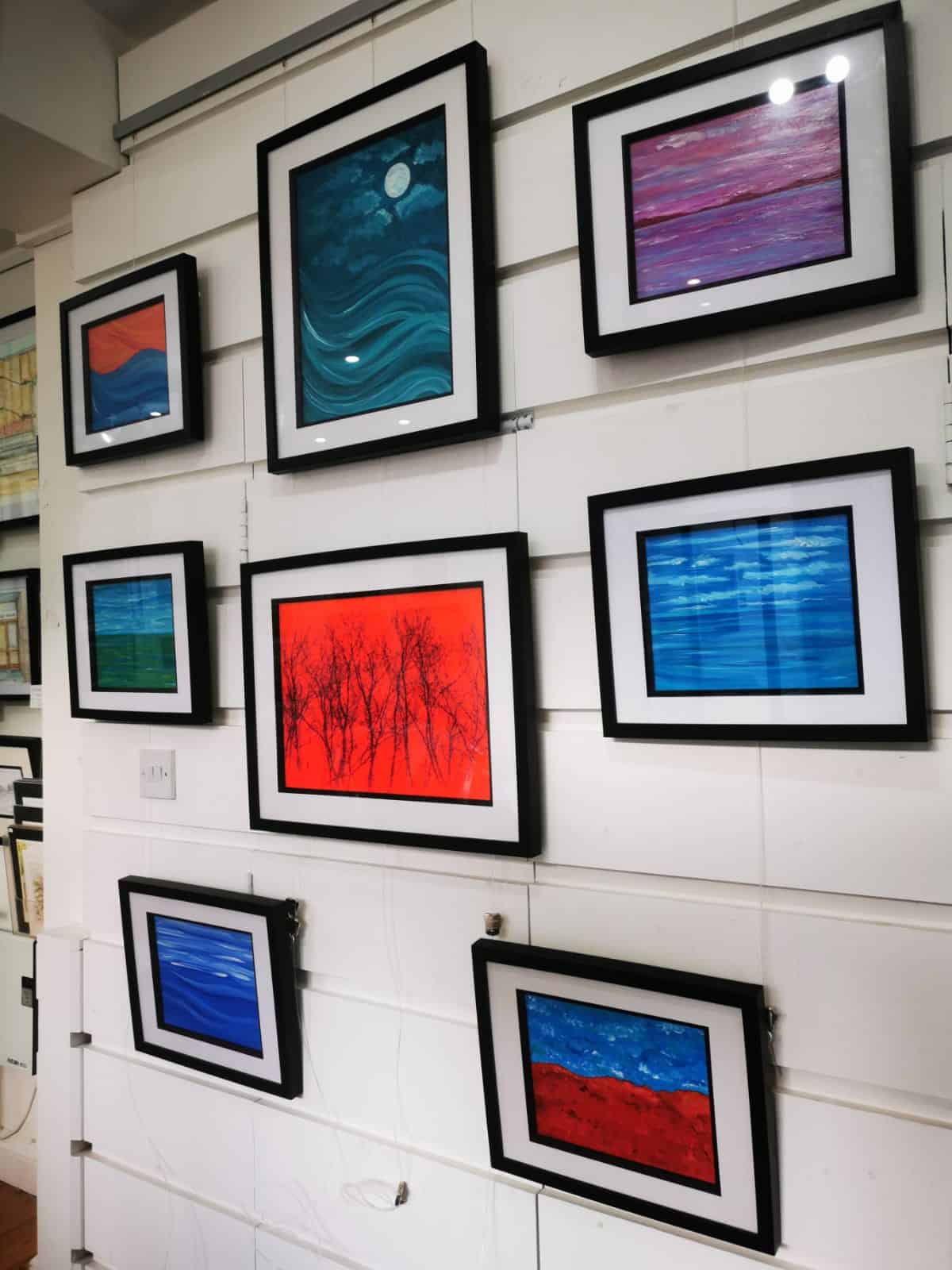 Location
The Eclectic Art Gallery
Date
26th November 2022 - 22nd December 2022
Time
11:00 am - 4:00 pm
Price
FREE
Artist
Lorraine Kinnear
Abstract Sea and Sky: Acrylic paintings by Lorraine Kinnear
Lorraine Kinnear is a regular exhibitor with Shoreline. Her abstract painting style is both an extension of, and a departure from, her signature approach to digital photography. She is enjoying exploring working with acrylics.  She is showing her new collection on the guest exhibition wall at The Eclectic Art Gallery this December.
Lorraine has lived in Kent for the last 20 years.  She considers herself fortunate to live in this beautiful part of the country. Its coastline, abundance of natural woodland and amazing sunsets provide endless artistic opportunities. She is very much inspired by nature and Whitstable, the area she lives and works in.
Lorraine's work is on show
alongside contemporary original art by the gallery's other resident group of local artists. Their works for sale include figurative, expressive, plein-air and semi-abstract paintings and drawings. Photography - traditional and digital - is also represented. 3D work features with ceramics, jewellery, and wood sculptures. Prints, greetings cards and postcards are also available. 
The gallery is open Wednesdays to Sundays, 11 am to 4pm (5pm in Summer). It is
located
 in Margate's Old Town, near Turner Contemporary. The local area is a great venue for a day or weekend trip, in all seasons.
 Visit here 
for more 
details
, 
including
travel directions.