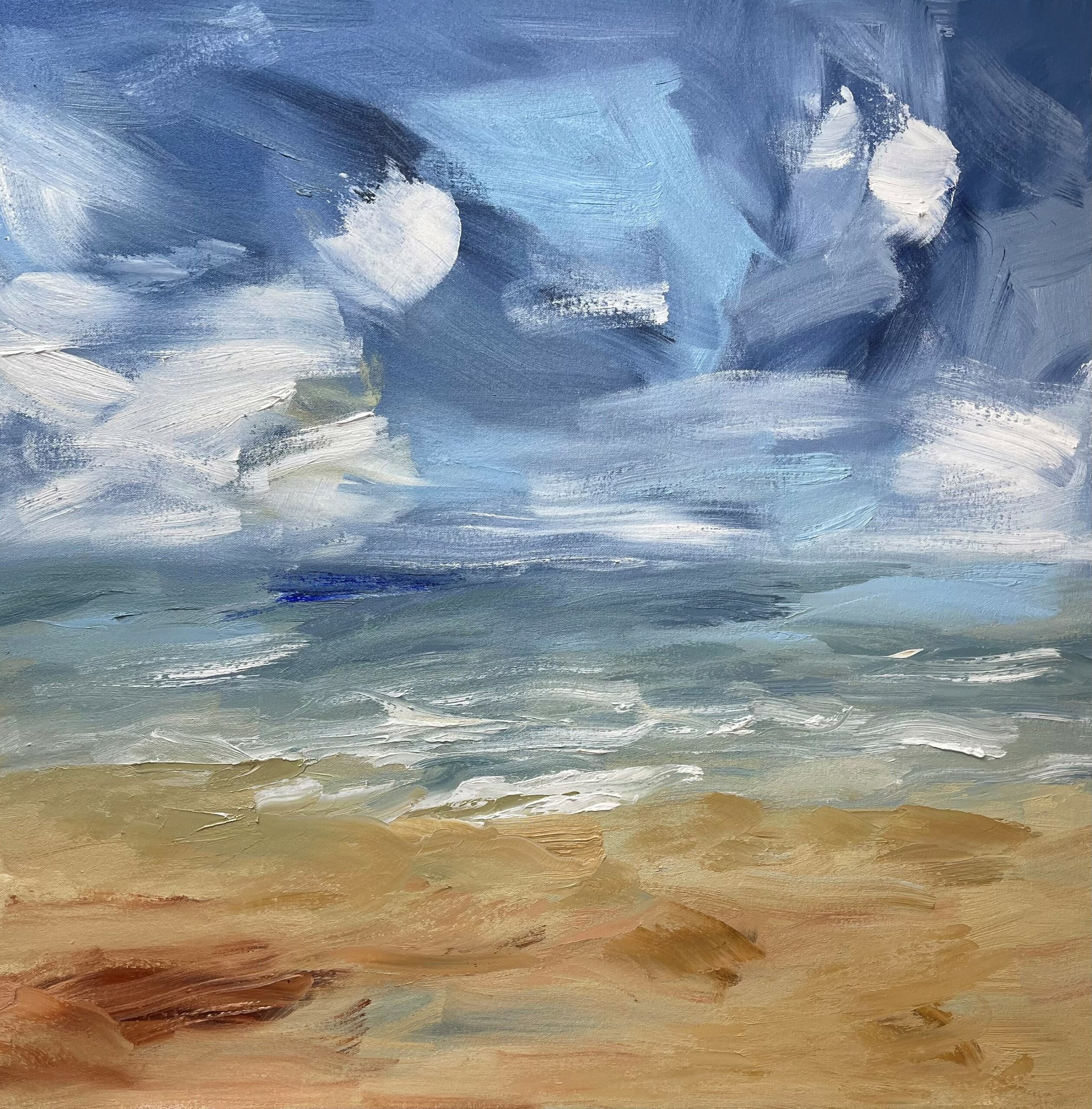 Location
The Eclectic Art Gallery
Date
4th March 2023 - 30th March 2023
Time
11:00 am - 4:00 pm
Price
FREE
Artist
Ann Palmer
Changing Skies over East Kent Shores
Ann Palmer has been painting on the Kent Coast for some 10 years, standing on the pebbly beach watching the tide ebb and flow, the morning mist across the Swale, the light on the horizon, the clouds coming in from the west over London, and the light out to sea to the north and east. The low tide exposes sandbanks, pebbles, seafood for the gulls to seek. This exhibition, which brings in new work from Ann alongside some paintings from the past 2-3 years, shows how different skies and their reflections in the sea create a change in mood and often excitement for the artist and viewer alike.

Ann's exhibition runs alongside a display of contemporary original art by our resident group of local artists. Their works include paintings, figurative and abstract. Photography - traditional and digital - is also represented. 3D work features too, with ceramics, jewellery, and wood sculptures. Prints, greetings cards and postcards are also available.

The gallery is open Thursdays to Mondays, 11am to 4pm. It is in Margate's Old Town, near Turner Contemporary. The local area is a great venue for a day or weekend trip, in all seasons.