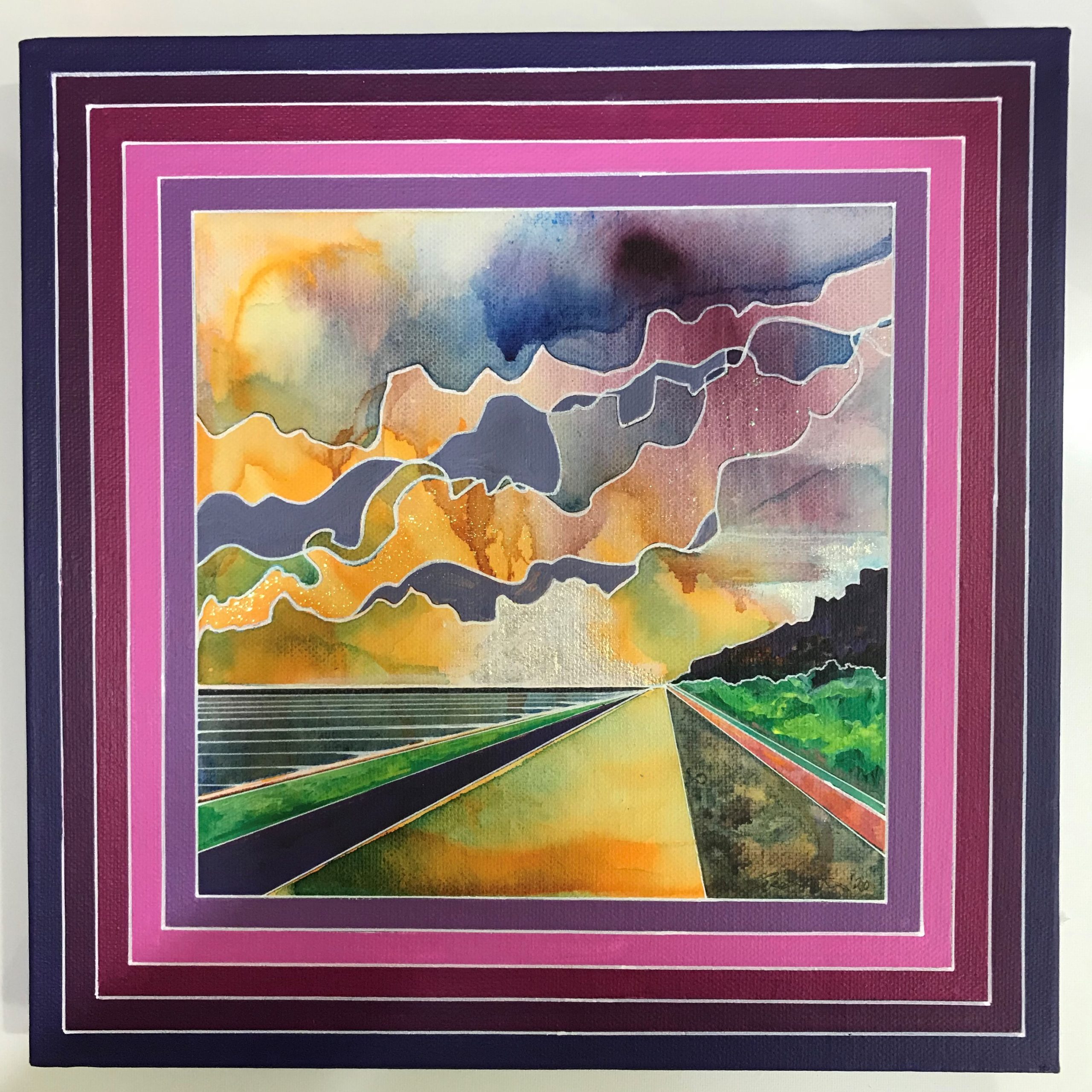 Location
The Eclectic Art Gallery
Date
6th August 2020 - 16th August 2020
Time
11:00 am - 5:00 pm
Price
Free
Artist
Eve Stickler
Eve Stickler August 6th to 16th @ The Eclectic Art Gallery
Eve's bold and colourful work will be available to view and buy at The Eclectic Art Gallery in Margate's Old Town between 6th and 16th August 2020. The Gallery is open 11am to 5pm Wednesdays to Sundays.

Eve's practice over the last 30 years has been varied and spans performance, graphics, textile and jewellery design, teaching and contemporary crafts but she always returns to painting and the pursuit of harmony between representation, imagination and colour .

Her work has evolved through the years since graduating in 1986 with a degree in the applied crafts (wood, metal, ceramics and textiles) but she always looks to the activity of painting as the primary means of her creative investigation and practice and her happy place.

All her work explores a personal journey and a celebratory interpretation of places, shapes and hues. The older she gets the bolder this seems and yet she says it is all the more essential. She is a colourist, understanding that colour can trigger emotion, both as the painter and the viewer.

She has exhibited her paintings, assemblages and boxes many times over the years in venues ranging from individual shows in London restaurants and cafes, small galleries and group shows including at The South Bank Centre.

Having moved to Ramsgate from London in 2017 her new home town and the Kent Coast has provided the most recent inspiration and she exhibits now in her local galleries as part of the growing artist community in Thanet.