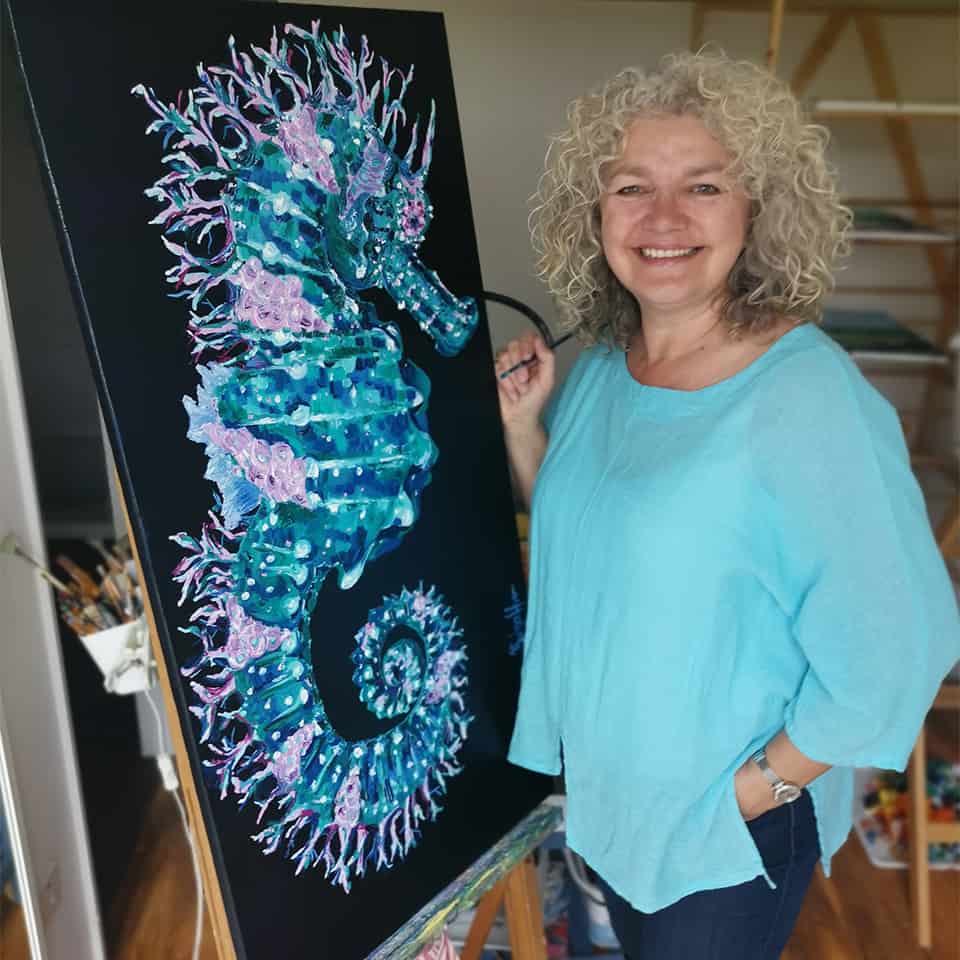 Location
The Eclectic Art Gallery
Date
8th January 2022 - 2nd March 2022
Time
11:00 am - 4:00 pm
Price
FREE
Artist
Heidi Schaffner
Exhibition: Heidi Schaffner returns to Eclectic
With an abundance of colour and an extravagance of paint Heidi Schaffner looks to convey the quirky, unique beauty of the animals we share our planet with but who are often in danger of extinction. Her hope is that her paintings evoke feelings of joy, positivity and most important, an awareness of our need to love and protect them.
We are very pleased to be welcoming back to the gallery Heidi with a selection of her recent animal portrait paintings. They will be on display from 8th January until February 3rd 2022. Entry is free.
All work is available to purchase.
Heidi's exhibition takes
 place alongside a display of contemporary art by our resident group of local independent artists. Their original works include figurative, expressive, plein air and abstract oil, acrylic and watercolour paintings and pen and ink drawings. These are on display alongside traditional and digital photography, ceramics, jewellery, and some mixed media pieces too. All artists refresh their displays regularly. A diverse, and yes, eclectic, selection of prints, cards and postcards are also available. All work is available to purchase.
The Gallery is open Wednesdays to Sundays, 11am to 4pm (5pm in the Summer). It is
located
 in Margate's Old Town, near Turner Contemporary. The local area is a great venue for a day or weekend trip, in all seasons.
 See here 
for more 
details
, 
including
travel directions.