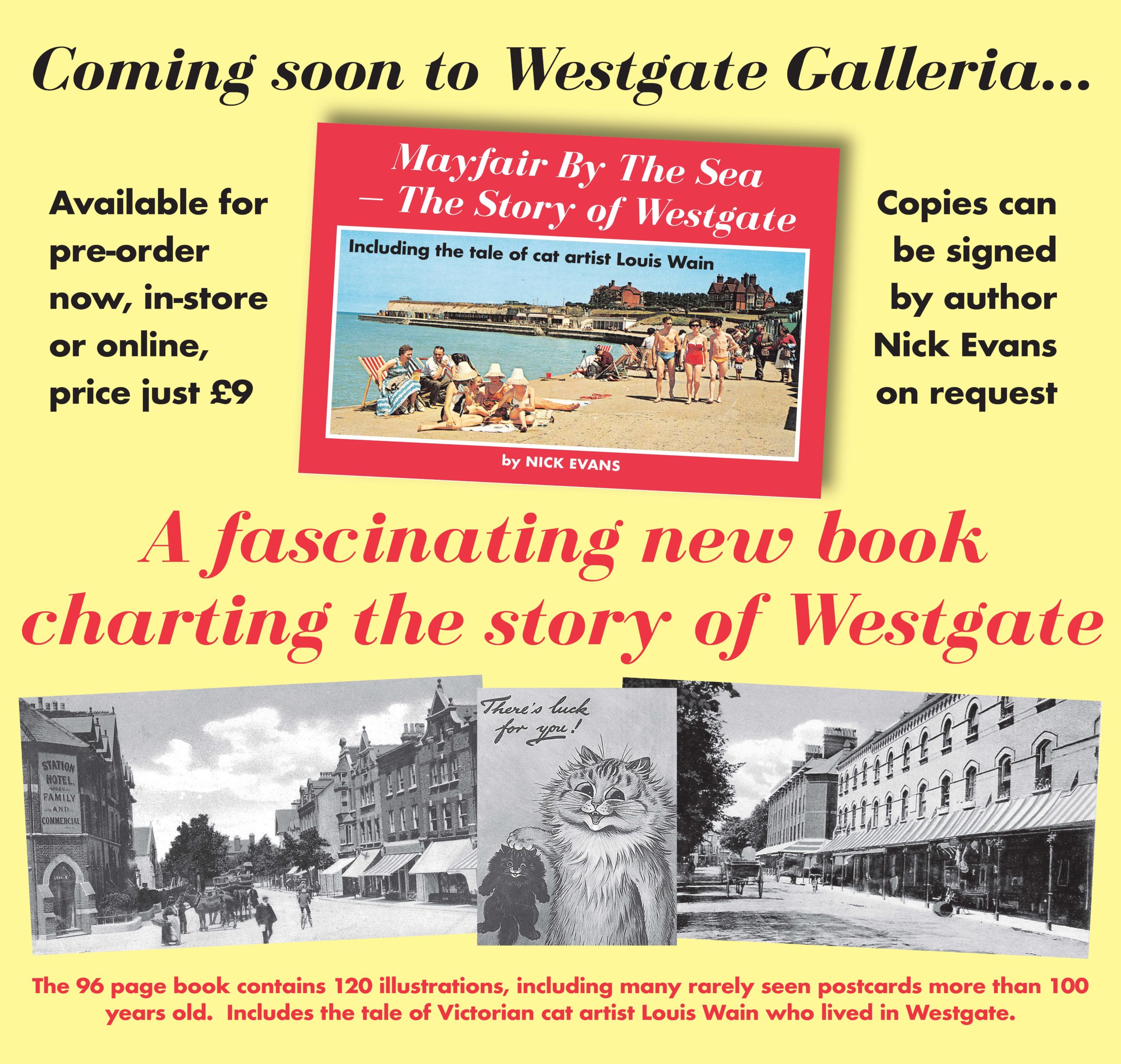 Location
Westgate Galleria
Date
5th December 2020
Time
2:00 pm - 4:00 pm
Price
FREE
Artist
Nick Evans
Meet the Author and Book Signing - Nick Evans 2
Mayfair By The Sea - The Story of Westgate by Nick Evans

A new book from a local author charting the story of Westgate, including the life of Victorian cat artist, Louis Wain who lived in Westgate.

The book includes 120 illustrations, including many rarely seen postcards which are more than 100 years old.

Nick Evans will be at Westgate Galleria on the afternoon of Saturday 5th November if you would to talk to him about his research and the sourcing of the old images which enabled him to create this interesting and engaging book, or to buy a signed copy.

If you can't make it to this event, Nick's book will also be available to buy from Westgate Galleria and our online shop.