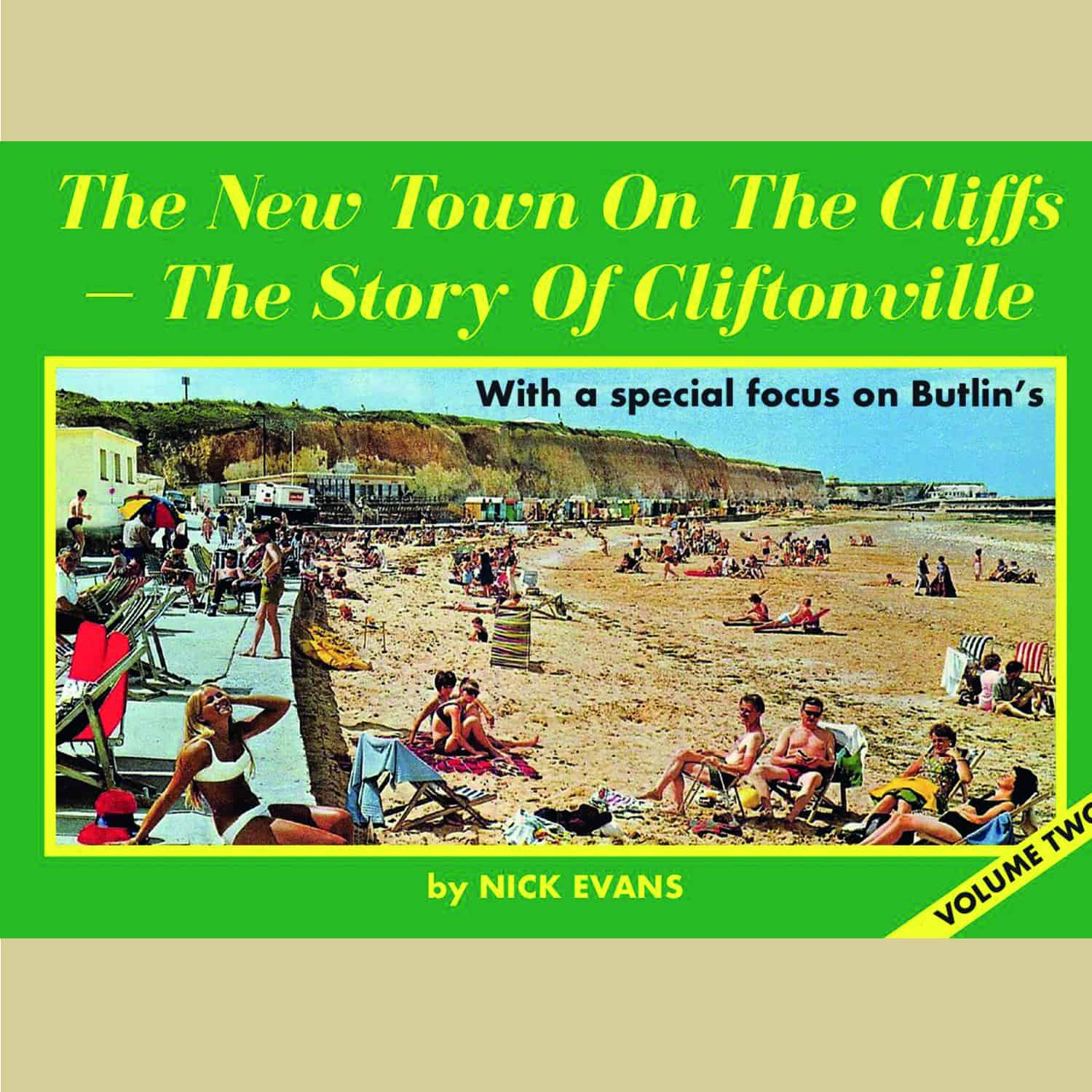 Location
Westgate Galleria
Date
13th November 2021
Time
2:00 pm - 5:00 pm
Price
FREE
Artist
Nick Evans
Nick Evans - meet the author & book signing
Meet Nick Evans as he signs copies of his delightful new book The New Town On The Cliffs - The Story Of Cliftonville (volume two).

The author

Nick grew up in Birchington in Kent. After a career in journalism in a range of writing, design and production roles, he is now running Bygone Publishing based in Whitstable.

He is the author of a popular series of books illustrating the development of Thanet's towns. The series has covered Broadstairs, Birchington, Cliftonville and Westgate-on-Sea so far. These books all feature contemporary photographs, postcards and cuttings. Many of these are from the Bill Evans Collection, which Nick is custodian of. Kind loans from the local community of ephemera collectors are often featured too. This imagery is accompanied by lots of interesting facts and nostalgic stories gathered by Nick.

Nick's latest book

His book about Westgate - Mayfair By The Sea - was a sell out earlier this year. His first volume of the Cliftonville book looks set to do the same soon. We are pleased to be stocking the second volume - The New Town On The Cliffs - The Story Of Cliftonville - in Westgate Galleria and online in time for Christmas gifting. It charts Cliftonville's development and growth after World War 2. This book has a special focus on the Butlin's holiday company. 200 contemporary cuttings, photographs and postcards illustrate this volume, which costs £12.00.

Meet the author and book signing session

We are proud to host this opportunity for local readers to meet with Nick, who will sign any of his books purchased on the day. He will also talk about his research, what motivates him, and how he sourced the images used in his latest book.

There is no charge for attending this event. Queueing may be required. Social distancing arrangements will be in place. Please note this event has been unavoidably rescheduled from 6th November, our apologies for any inconvenience caused.

Always interested in Kent's social evolution, Nick has also written a number of other local history books. Most notably about Margate's Dreamland amusement park and the East Kent Road Car Company. He has also ventured into motoring writing, with a book about the story of Britain's petrol stations. He has another, about classic cars, in progress. We stock all of Nick's books that are currently still in print at Westgate Galleria (and online).

For readers further afield or who are unable to come along to this event, The New Town On The Cliffs - The Story Of Cliftonville can be ordered online.