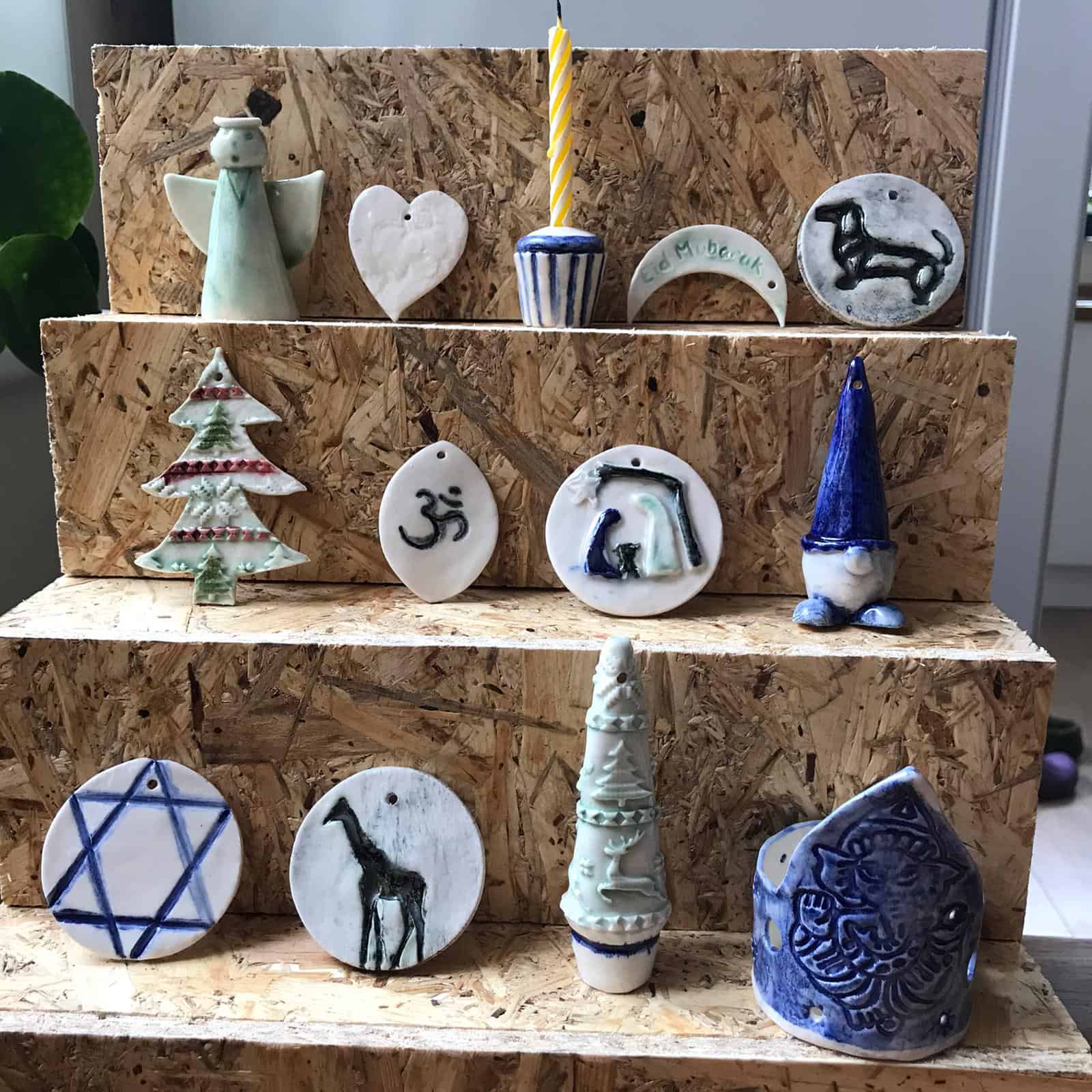 Location
Westgate Galleria
Date
20th November 2021
Time
2:00 pm - 4:00 pm
Price
£40
Workshop Leader
Jayne Wright
Porcelain Celebrations Decorations (Afternoon option)
In this two hour workshop you will make some seasonal decorations using porcelain flax clay, with guidance and support from Jayne Wright of JAW Ceramics. The photo above shows a few examples of the decorations.
There are eight places available. All the clay, tools and materials that are needed are included in the fee. Jayne will have a selection of oxides and mark-making materials and tools for surface decorating on hand and will demonstrate techniques. You are welcome to bring along your own design and decoration ideas. We will mainly be working on pieces up to 10cm square.
This session is suitable for beginners. It will be a fun introduction to making ceramics. More experienced pottery makers are welcome too.
After the workshop Jayne will kiln fire your decorations in her studio and arrange for you to collect them from the Galleria within two weeks. Jayne will share photographs and videos of this stage of the process to an optional WhatsApp group.
Our workshop space is under the Galleria, and is accessible via a staircase only.
Book your ticket
here
For more information about the workshop content you can contact Jayne direct on 07812 204726